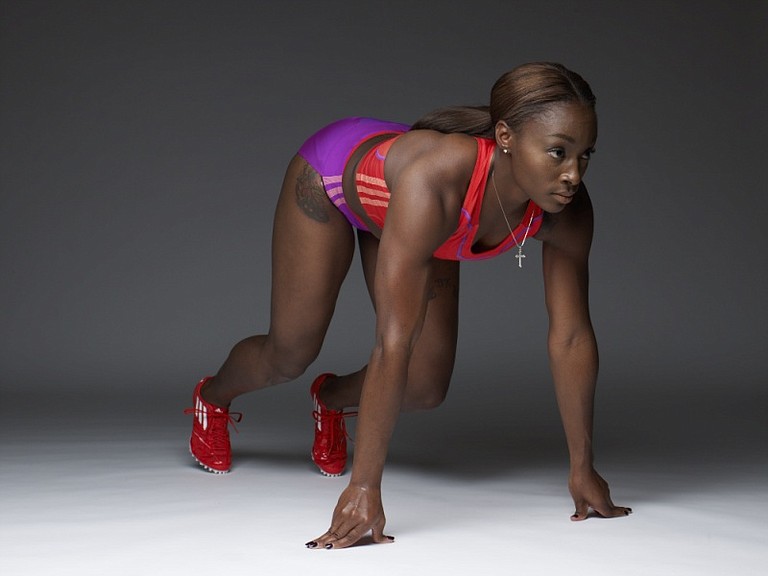 Thursday, January 10, 2013
One of the most memorable moments from the 2012 London Olympics was the performance of the United States Women's 4x100 relay team. The women ran a flawless race as they sprinted their way into the record books.
Allyson Felix and Tianna Madison got the foursome off to a great start in the first two legs of the race, Ridgeland native Bianca Knight helped extend their lead in the third leg and Carmelita Jeter finished off the final leg.
Even before Jeter crossed the finish line, she knew that this group of American ladies had put up an incredible time. In fact, these ladies shattered the world record of 41.37 seconds set by East Germany in October of 1985.
Breaking the 27-year-old record with a time of 40.82, the foursome brought the gold medal in the 4x100 relay home to America for the first time since 1996 and soundly defeated their main rivals, Jamaica. Knight, born in 1989, wasn't alive yet in October 1985 when the East Germans set the record she was a part of breaking.
Knight recently donated several pieces from that historical night in London to the Mississippi Sports Hall of Fame. Among other items, the sprinter will let the hall permanently display her red track shoes and the flag that she wrapped around herself shortly after the race.
These items will be on display in the Olympic Room of the Mississippi Sports Hall of Fame. The Olympic Room houses the memorabilia from Mississippians, like Knight, who have had success at the Olympic games.
Even before securing her Olympic moment in London, Knight was the most decorated female track and field athlete in Mississippi history. She won 15 individual track titles and 23 overall track titles during her time at Ridgeland High School.
After graduating from high school, Knight took her talents to Austin, Texas, to become a member of the University of Texas track-and-field team. In 2008, Knight decided to turn pro after winning the NCAA Indoor 200m championship.
The Mississippi Sports Hall of Fame is open from 10 a.m. to 4 p.m. every day except Sunday. The hall will organize group tours, or individuals can make their own journey to enjoy Knights' moment in history at the hall.
For more information call 601-982-8264 or visit msfame.com.
More like this story