Friday, February 22, 2013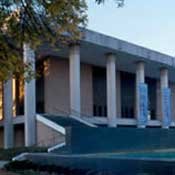 Today, the Gladys P. Norris National Piano Festival is at 5 p.m. at Jackson State University (1400 John R. Lynch St.) in the F.D. Hall Music Center. Continues Feb. 23 at 9 a.m. Free; call 601-979-2141. Freedom Cafe is from 5:30-9:30 p.m. at Koinonia Coffee House (136 S. Adams St., Suite C). Includes poetry, readings and performances. $18 per person; call 601-960-3008 to RSVP. Actor's Playhouse (121 Paul Truitt Lane, Pearl) presents "The Sound of Music" at 7:30 p.m.; runs through March 3. $15, $10 seniors and students; call 601-664-0930. Comedian Killer Beaz performs at 8 p.m. at Duling Hall. Joe Hoppy also performs. For ages 18 and up. $20 in advance, $25 at the door; call 601-292-7121. Comedian and actor Mike Epps performs at 8 p.m. at the Mississippi Coliseum. Doug E. Fresh and Tony Rock also perform. $35.50-$46.50; call 800-745-3000. Need more options? See our Best Bets.
On Saturday, the Gem, Mineral, Fossil and Jewelry Show is from 9 a.m.-6 p.m. at the Mississippi Trade Mart (1200 Mississippi St.). Continues Feb. 24 from 10 a.m.-5 p.m. $5, $3 students; missgems.org. Buy, sell or trade records at the 4 the Record Swap from 10 a.m.-5 p.m. at North Midtown Arts Center (121 Millsaps Ave.). $2, $5 early bird (before noon), children under 12 free, $25 vendors; call 601-376-9404. The Mississippi Metropolitan Ballet's 20th Anniversary Spring Gala is at 7 p.m. at Jackson Academy Performing Arts Center (4908 Ridgewood Road). $15-$20, $13-$18 seniors, $15 students; call 601-853-4508. The Mississippi Symphony Orchestra presents "Bravo IV: Beethoven's Sixth" at 7:30 p.m. at Thalia Mara Hall. $20 and up; call 601-960-1565. The Power of the Mic comedy show is at 10 p.m. at Suite 106. $5; call 646-801-1275. For more events, check out the JFP Events Calendar.
On Sunday, Mary Chapin Carpenter and Shawn Colvin perform at 7:30 p.m. at Jackson Academy Performing Arts Center (4908 Ridgewood Road). Benefits fundforthegirls, a nonprofit that helps pay for breast exams at Baptist Health Systems. Reserved seating. $48.50; call 601-292-7121. Also, be sure to take some time to support a local restaurant such as Bon Ami, Two Sisters Kitchen, Julep, Cool Al's, or Cerami's. If you want more dining options, see JFP Restaurant Listings and the Menu Guide.
Is something missing? To make sure your event is listed on the JFP calendars, send the information to [email protected] or [email protected], or add your event yourself. It's easy!
More like this story