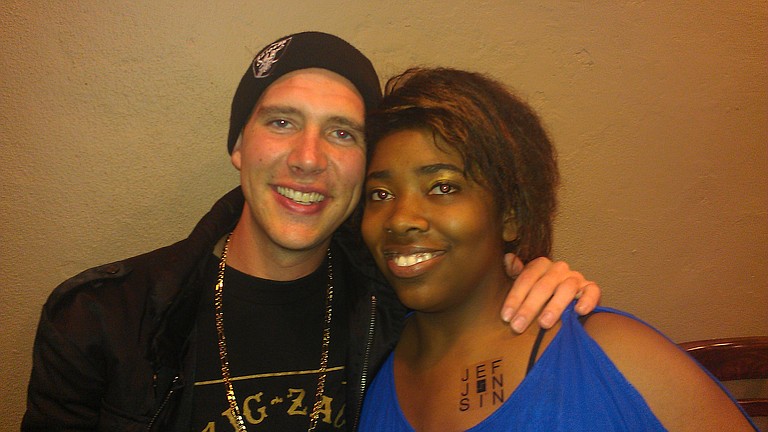 Wednesday, February 20, 2013
My first actual music story with the Jackson Free Press was published May 2011 when I was an intern. Being from New Orleans, I couldn't resist the opportunity to cover the Southern Komfort Brass Band. Before that, I mainly wrote Jacksonians and smaller features.
Back then, I also wrote about local independent artists who were making names for themselves. In June 2011, we featured rapper Doe Hicks and bluesy rock band Risko Danza as artists to watch.
That same month, I wrote a Person of the Day feature about R&B artist ML "The Truth," who came close to a Grammy nomination that year. I also had the wonderful opportunity that summer to write both the editor's note, "Vow to the Music," and the cover story, "Keeping the Music Alive," for the annual JFP Music Issue.
In August 2011, I became a deputy editor of the JFP, and last summer transitioned to being (informally at least) the music editor as well. In this role, I am able to decide what goes in each issue's music section, and I have had some amazing opportunities to interview and see some of my favorite artists perform.
Two weekends ago (after finally turning 21), I went to my first concert at a bar; it was Nappy Roots featuring Jef Jon Sin. Locals James Crow and Pell opened for them. I had been to Martin's Lounge before, but never had I seen it so incredibly packed. It wasn't so remarkable that Nappy Roots drew in a crowd--I expected that--but I was especially impressed by the diversity of 
the concert-goers.
James Crow, who took the stage first, backed by DJ Young Venom, started off the evening on a deeper, more mature note than most of today's mainstream rappers, performing tracks from his album, "Religion Guns Money." As always for me at his performances, the highlight was the intensely fun "Git Down," during which he got down from stage, joining the audience.
I loved seeing the young Pell on stage with his partner LV and producer Staccs. They had just left 121 Studios where they were shooting a music video and had to leave almost immediately after performing (although not before socializing with fans) to finish the project.
At 20 years old, Pell knows how to raise the energy in a crowd. Jumping to the beat and inviting audience participation kept the engagement meter high. His style is multifaceted, too; songs ranged from party anthems to introspective musings.
Nappy Roots turned it up another notch with a high-energy show that felt more like a huge party. They did their own spin on both their old hits and today's popular hip-hop tracks. It kept the crowd in motion until they disappeared off the stage sometime after 1 a.m., leaving Kentucky native Jef Jon Sin, who rapped over several of their tracks that night, to entertain what was left of the dwindling crowd.
One of my favorite things about the night was probably the mixture of local and national talent coming together in one small venue to do what they love. They each attracted a slightly different set of folks that either came early or stayed a bit later to check out something new. This, Jackson, is what our scene is all about. We have to be open to listening to more than just what is on the radio and more than what we can find here each weekend. With homebred talent popping up every day, and more and more nationally known acts choosing to stop in our city, it is still up to us to do our parts.
I don't have any grandiose plans for y'all with my new column; I just would love to be able to share with the Jackson community (and everyone else who reads the JFP) my experiences within the music scene and my take on some national music happenings. I feel like this might be the best way for me to do my part right now.
Expect to see musician interviews, concert and album reviews, or whatever else I can think of. If you have or know about anything cool out there, drop me a line at [email protected]
More like this story