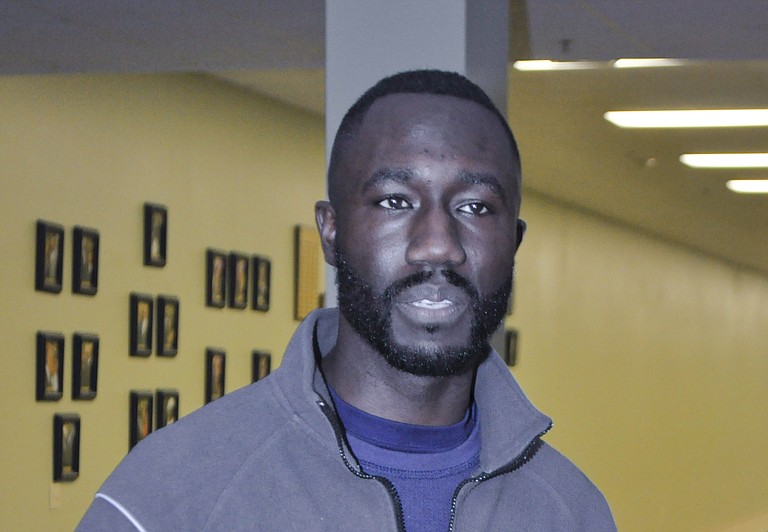 Wednesday, December 18, 2013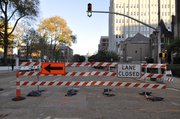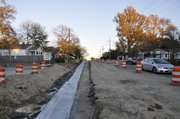 The Jackson City Council recently approved a pair of emergency change orders to restart work on Capitol Street and Fortification Street.
At the Dec. 9 meeting, the council green-lighted $2.2 million in federal funding, secured through earmarks and highway funds, to restart both projects, which had stalled due to lack of funds for unforeseen circumstances.
On Capitol Street, engineering firm Neel-Schaffer's point man Mark Beyea told the council that soft soil underneath the street needed to be solidified before workers can lay new pavement, and that change would cost roughly $218,000.
"The issue on Capitol Street deals with sub-grade soils," he said. "When we designed the project, we included some pricing to deal with the soils that we anticipated would be a little soft.... At the end of October we began to remove pavement, and as we expected, some of the soils were soft and required some procedures to harden them so we can lay more materials down."
The stabilization didn't work as expected, but the engineers, in conjunction with contractor Eutaw Construction, came up with an alternate method that involved using another type of rock. After testing proved the new method successful, it was time for Beyea to go to the council to fund the slightly more-expensive change.
On Fortification Street, where Hemphill Construction is working to reconstruct the street—a process that is more involved than a regular repaving—the problem was an increase in the cost of work.
CivilTech Engineering President Elmore Moody, who was hired to oversee the project, said he had kept a close eye on costs for the project, but that they had sky-rocketed in recent months because the nature of the work the crews were doing had changed.
"Normally, (the monthly bill) has been running about $500,000 a month," Moody said. "But the last couple of months, they had their guys out there putting in the street lights and some other big-ticket items. The bill jumped to $800,000 one month, and then $1 million the next."
Councilman Tony Yarber asked if it had happened suddenly, as Moody said, or gradually.
"Basically, they had crews out there doing dirt work and drainage," Moody said. "Then they hit these more expensive items."
Interim Director of Public Works Willie Bell urged council to pass the emergency item, saying if they didn't, the work would cease and the crews would leave and pull all their equipment with them. Eventually, he said, it would cost the city a "remobilization" fee when it decided to bring them back to work.
"I didn't realize the time issue until earlier this week," Ward 7 City Councilwoman Margaret Barrett-Simon said. "Obviously from a PR standpoint, to prevent pulling that equipment and workers off that project and all of that when we do have funding here seems reasonable and common sense to me. I think we've got some of the bravest citizens in the city trying to do business there on Fortification Street while this construction is ongoing."
Council passed that item 5-0 as well.
The bigger gripe coming out of council before the vote was the reasoning behind their presentation as emergency items. In the past, council members have complained about items of import that do not appear on the council agenda—but then Mayor Chokwe Lumumba and his department heads end up presenting them at the end of the meetings on an emergency basis.
Yarber said the only thing that saved the two road projects in this instance is that the funding is federal. If it wasn't, he said, the city would have to close shop on both projects for a year or more.
"I'm going to support this emergency item because it's something we have to do," Yarber said. "But I think we need to look at the question 'How do we stay out of these situations in the future?' Because at some point, its going to be the city footing this bill."