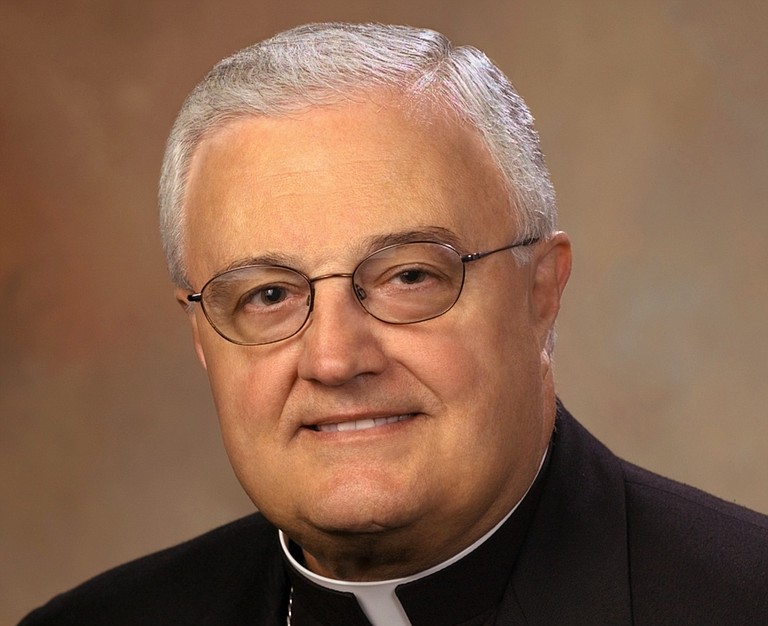 Wednesday, December 11, 2013
As a kid, what did you want to be when you grew up?
In grammar school, I was taught by Mount Carmel nuns. They had a great influence on my life. They were always talking about encouraging us—young boys and girls—to think in terms of a vocation to either the priesthood or religious life.
Describe your workday in three words.
Planned, in terms of appointments. Surprising, in terms of individuals who'll just pop in to see if they can see me. And usually very busy.
What tools could you not live or work without?
A very good staff is vital. I would find it difficult to be a bishop if I did not have good counsel. When I say "good staff," I don't mean "yes" people—I mean people who will help me see both sides of an issue.
How did you enter the religious life?
I was accepted to the seminary (in Covington, La.), and began studying for the priesthood in 1951. Right out of grammar school. In those days the seminary was four years of high school, and two years of junior college. The last two years of college and four years of theology were in Notre Dame (theological school) in New Orleans.
What's the strangest part of your job?
In terms of adjustment (coming from a prominent parish in Louisiana), Catholics make up 2.3 percent of Mississippi. There's been a greater emphasis, on my part, working with the basic faiths in the state. The second is distance. Mississippi has 82 counties, and the diocese of Jackson has 65 of those counties. It's the largest diocese east of the Mississippi in territory. That can be a struggle to be present in the various places.
What's the best thing about your job?
To the see the faith in the various communities—that, although we're few in numbers, the faith is solid.
What advice do you have for anyone pursuing a religious life?
If a person is thinking in terms of religious community—whether that's priesthood, sisterhood or brotherhood—I would encourage them to, first of all, sincerely pray about it. I would encourage them to approach the priest of their parish, or a religious woman, or brother of their community, and begin conversation with that individual.