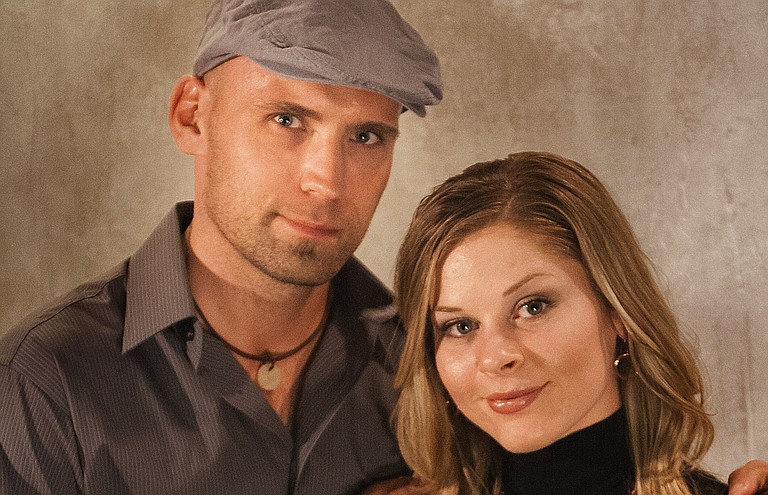 Tuesday, December 10, 2013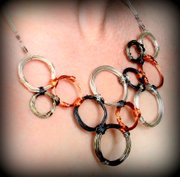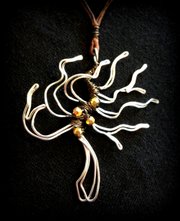 Marek Dlouhy and his wife, Shelagh, opened DCZ Designs: "Nature's Jewelry" eight years ago. The couple, who are members of the Craftsmen's Guild of Mississippi, sell handcrafted artisan jewelry in local art shows and around the country. Today, Tuesday, Dec. 10, DCZ is hosting the "DCZ in December" Christmas party, an annual event to raise money for a local charity. This year's DCZ in December will benefit the local adoption agency 200 Million Flowers.
The D in DCZ stands for Dlouhy, and the CZ stands for "Czech Republic," where Marek Dlouhy is originally from. Born in a small town called Jičin, Dlouhy developed a love for dance as a child and eventually traveled to Prague to learn to dance professionally. His dancing career brought him to the U.S. in 2000, when he moved to Jackson to accept a position with Ballet Magnificat! and ended up staying in the city permanently. Marek met Shelagh that same year, and the two married in 2003.
Dlouhy, 33, retired from professional dance at age 27. Afterward, he and his wife began looking for a new creative profession to take part in and ultimately decided on making jewelry.
"Shelagh and I never took any classes on jewelry making. (We) decided to just do things our own way and develop our own style," Dlouhy said. "Nature is our theme and inspiration. We work with natural elements like wood, stone, fabrics and leather, and we combine them in our pieces, many of which are one of a kind."
The Dlouhys opened DCZ in 2005. The two work out of their home and sell their wares online at their website and at local stores including the Mississippi Crafts Center (950 Rice Road, Ridgeland), circa. Urban Artisan Living in Fondren (2771 Old Canton Road), Mississippi Craftworks (406 Monroe St., Clinton) and the Attic Gallery (1101 S. Washington St., Vicksburg).
DCZ in December is an event the Dlouhys plan to hold every year for friends and customers. This year is the second. The Dlouhys will promote the Craftsmen's Guild of Mississippi by decorating the Mississippi Crafts Center and selling unique flower ornaments created specifically for the event for $5 apiece. All proceeds from sales of the ornaments will go to Ridgeland-based adoption agency 200 Million Flowers.
"My wife and I heard about 200 Million Flowers and what they do, and we wanted to help bring awareness to how many Mississippi children are in need of adoption," Dlouhy said. "We felt like it would be great to help them."
DCZ in December is from 5:30 p.m. to 9 p.m. in the Mississippi Crafts Center. Aladdin Mediterranean Grill is providing free food for the event. For information about DCZ or DCZ in December, call Marek Dlouhy at 601-421-0808 or check out DCZ's website or Facebook page.