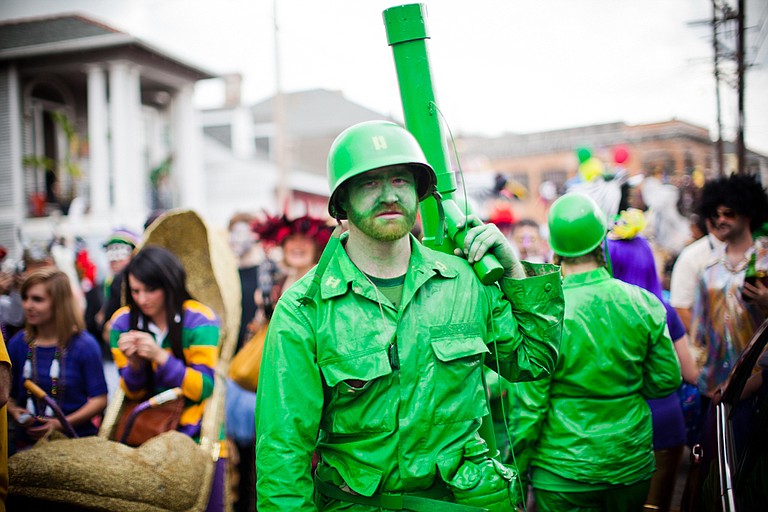 Wednesday, December 4, 2013
Josh Hailey's two years of documentary footage and photography from his coast-to-coast travels will be on display in Fondren Dec. 23 at his Photamerica release party. The event will take place at his new pop-up studio at 3009 N. State St., a location that he and fellow artist Brittany Schall have been using as a temporary educational space for the community since October.
"We'll be showcasing all the artwork that I've made from two years on the road, and the Story Projectors nonprofit will be revealed that night as well," says Hailey, a native Jackson artist who has spent the last few years working on this project. "So, it'll be artwork plus the Story Projectors art installation."
Hailey put the Photamerica project together in order to capture modern America through photography and individual interviews in each of the 50 states. Dec. 23 will be the public's first chance to view some of what Hailey found in his trip. For more on Hailey's trip and artwork, visit jfp.ms/photamerica.
Other events surrounding the Photamerica release include a showcase of some of Brittany Schall's artwork at the 119 Gallery a few doors down from Hailey's studio on State Street. Hailey is also working to get together several bands to perform at the Capri Theater (3023 N. State St.) that night to cap off the event.
The theater concert will have a $10 cover charge, but all the studio and gallery events that night are free and open to the public. Email [email protected]
More like this story