Friday, September 28, 2012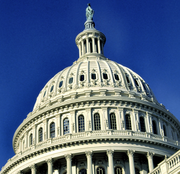 Today, the Jackson Bike Advocates' Community Bike Ride is at 6 p.m. at Rainbow Natural Grocery Cooperative (2807 Old Canton Road). The event is free; find Jackson Bike Advocates on Facebook. Ronnie McDowell performs at 7 p.m. at Historic Saenger Theater (201 Forrest St., Hattiesburg). Reserved seating. Tickets are $15-$25; call 601-584-4888. The James S. Sclater Chamber Series I is at 7:30 p.m. at Mississippi College (200 Capitol St., Clinton) in Aven Hall. Admission is $25 and $10 for students; call 601-925-3440. Need more options? See our Best Bets.
On Saturday, the Highway 49 Fest kicks off at 7:30 a.m. at Richland Eastside Park (100 Furr Drive, Richland). Free admission; call 601-420-3400. WellsFest, a JFP-sponsored event, is at Jamie Fowler Boyll Park (1398 Lakeland Drive); includes a race at 8 a.m., a pet parade at 9 a.m., and a festival at 10 a.m. Benefits the Farish Street YMCA. Free admission; race: $20-$60; call 601-353-0658. The Market @ Liberal Trinity is from 10 a.m.-2 p.m. at Liberal Trinity Church of God in Christ (725 W. Northside Drive). The event is free; call 601-942-9355. The Artsfusion Open Air Market is from noon-7 p.m. at The Commons. Admission is $10 and children get in free; for information email [email protected] The Salute to Our Heroes Gala is at 6 p.m. at the Country Club of Jackson (345 St. Andrews Drive). Benefits the Mississippi Brain Injury Association. Tickets are $125 for individuals and $1000 for a table. Sponsorships are available; call 601-981-1021. Once Upon a Fall Festival ... There Was a Storybook Ball is at 6:30 p.m. at Mississippi Children's Museum (2145 Highland Drive). Advance tickets only. Tickets are $30 and $20 for children under 18; call 601-981-5469. Band Together for Lupus Awareness at Suite 106 includes an information session and food from 6-8 p.m. ($10), and music from Kerry Thomas and LAV at 9 p.m. (free drinks until 10:30 p.m.). Call 310-994-1841. For more events, check out the JFP Events Calendar.
On Sunday, the Gluckstadt GermanFest is from 11 a.m.-5 p.m. at St. Joseph Catholic Church (127 Church Road, Gluckstadt). Die Mitternachters performs. Free admission, $5-$6 meal tickets; call 601-856-2054. The Metro Jackson Heart Walk is at 1 p.m. at the Mississippi State Capitol (400 High St.). Benefits the American Heart Association. Donations are welcome; call 601-321-1216. Shirley Simpson portrays comedienne Gracie Allen at 2 p.m. at New Stage Theatre (1100 Carlisle St.). A champagne reception will be held for sponsors. $25 and $100 sponsorships are available; call 601-948-3531. The Back Forty Beer Tasting is from 5-7 p.m. at Sal and Mookie's. Admission is $35; for information visit backfortysalandmookies.eventbrite.com. Brian Fuente and his mother, Lisa Palmer, perform at 7 p.m. at Underground 119. The event is for ages 21 and up. Tickets are $15 in advance and $20 at the door; call 800-745-3000. Also, be sure to take some time to support a local restaurant such as Bon Ami, Two Sisters Kitchen, Julep, Cool Al's, or Cerami's. If you want more dining options, see JFP Restaurant Listings and the Menu Guide.
Is something missing? To make sure your event is listed on the JFP calendars, send the information to [email protected] or [email protected], or add your event yourself. It's easy!
More like this story