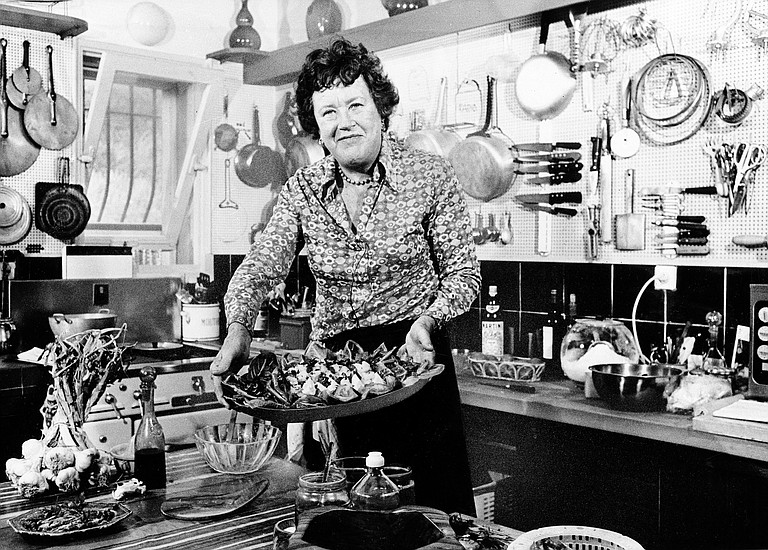 Wednesday, September 26, 2012
Growing up as I did in the culinary wasteland that was Jackson in the mid to late 1970s, I was just plain lucky to have watched with great interest the early old-school cooking shows broadcast on MPB/PBS television. These shows included Julia Child's "Julia Child & Company," Graham Kerr's "The Galloping Gourmet," Justin Wilson's "Louisiana Cookin," Jeff Smith's "The Frugal Gourmet," Martin Yan's "Yan Can Cook," and of course, the "Great Chefs" series. These shows predated the most famous of all "modern" cooking shows, "The Essence Of Emeril," hosted by none other than Emeril Lagasse.
There is no doubt that these shows had an early influence on my decision to become involved in the restaurant industry, and to ultimately attend culinary school and learn the chef's trade. However, watching these shows as an early teen didn't move me quite enough to go into my home kitchen and explore cooking on my own. No, at that pubescent age, I was too absorbed in manly teen activities such as cars, girls, athletics, guns, motorcycles, skateboarding, cycling, music and such. It wasn't until I landed my first part-time job at Wendy's when I was 15 (the only place that would hire me that summer!), that I started my full slide into the culinary world.
Strangely enough, years later, the very same Martin Yan, whom I watched as a youth on "Yan Can Cook," turned up as one of my teachers at California Culinary Academy. He was hilarious to watch and a real icon in bringing the art of cooking Chinese food to the masses.
Then, of course, there is the master, Julia Child. Enough just can't be said about Child's influence on modern French cuisine and all cooking in general. She was the end-all be-all in bringing cooking to a level that was not just about feeding the poor masses, or royalty on the other end of the spectrum, but putting the culinary arts in the hands of the average person via the medium of television. The others just jumped on Julia's wave and added their own flavor to the culinary landscape of the time.
They were all important early pioneers and I can now look back and see how important they were in not only my life, but the culinary world as it is today.