Wednesday, September 12, 2012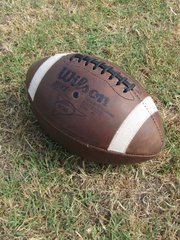 Week one of college football featured narrow misses from unranked teams and small conferences. That was not the case in week two where upsets were lurking everywhere, and lesser squads actually beat a few teams.
The biggest winners of week two are teams from the Pac-12. Arkansas was upset in Little Rock to become the biggest SEC team to take a major fall this season.
Rank/Team/Record/Previous Rank
Alabama Crimson Tide 2-0 1
LSU Tigers 2-0 2
USC Trojans 2-0 3
Oregon Ducks 2-0 4
Georgia Bulldogs 2-0 5
South Carolina Gamecocks 2-0 6
Oklahoma Sooners 2-0 7
Florida State Seminoles 2-0 8
Michigan State Spartans 2-0 11
Michigan Wolverines 1-1 9
Stanford Cardinal 2-0 12
West Virginia Mountaineers 1-0 13
Virginia Tech Hokies 2-0 15
Texas Longhorns 2-0 16
TCU Horned Frogs 1-0 17
Kansas State Wildcats 2-0 19
Florida Gators 2-0 20
Clemson Tigers 2-0 21
Tennessee Volunteers 2-0 25
Notre Dame Fighting Irish 2-0 23
Arkansas Razorbacks 2-0 10
Louisville Cardinals 2-0 NR
Mississippi State Bulldogs 2-0 NR
Boise State Broncos 0-1 24
BYU Cougars 2-0 NR
Dropped out: Nebraska Cornhuskers, Oklahoma State Cowboys and Wisconsin Badgers
More like this story