Wednesday, September 5, 2012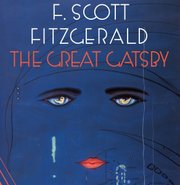 In a stage play adaptation of F. Scott Fitzgerald's acclaimed American novel, "The Great Gatsby," New Stage Theatre is bringing Long Island of the roaring '20s to the South. The same theater that has put on countless gripping and compelling adaptations, such as "To Kill a Mockingbird" and "A Raisin in the Sun," will stage the obsession, danger and greed-filled story of Jay Gatsby, Daisy Buchanan and Nick Carraway.
Simon Levy wrote the script, the first adaptation of the novel authorized by the F. Scott Fitzgerald Foundation, says Francine Thomas Reynolds, artist director at New Stage Theatre and the play's director. "We're the first to put on this play in the southeastern region," she adds.
"I'm looking forward to it .a Actually, I really think it captures the essences of the novel," Reynolds says. "I think the audience will really appreciate this adaptation."
"The Great Gatsby" is on stage at New Stage Theatre (1100 Carlisle St., 601-948-3533) Oct. 23-27 and Oct. 31-Nov. 3 at 7:30 p.m. There are 2 p.m. matinees Oct. 28 and Nov. 4. Tickets are $28 for adults and $22 for senior citizens and students and can be purchased at the box office or online at http://www.newstagetheatre.com.