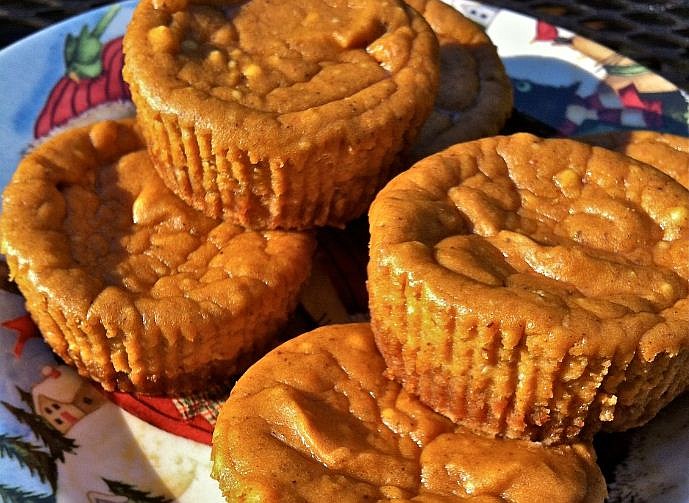 Wednesday, October 24, 2012
This past weekend I was skimming through the on-demand movies on TV. I came across "It's the Great Pumpkin, Charlie Brown." I immediately clicked the "buy" option and happily paid $3 for a 30-minute cartoon.
All of the Charlie Brown specials remind me of my childhood. However, the Halloween and Christmas specials especially spark up nostalgia for me. My grandmother, Kathryn Barnett, would have had her 91st birthday yesterday this month. She passed away on New Years Day in 2011. She was my best friend and only God knows how much I wish I could call her on the phone and argue with her like we used to. We fought like an old married couple and loved each other only as a granddaughter and grandmother could. She loved Charlie Brown and I remember watching the Halloween and Christmas specials at her house as a child. Charlie Brown will forever make my heart ache a little, in a bittersweet way.
In honor of her and the Great Pumpkin, I whipped up some super easy mini pumpkin cheesecakes earlier this week. You should know that, 1) I love pumpkin. 2) I love cheesecake. 3) I love anything that's mini. These are the perfect fall trifecta.
They're made with healthy pumpkin puree, reduced-fat whipped cream cheese, low-fat graham crackers for the crust and lots of fall spices, so you can pop a couple in your mouth without the dreaded guilt that usually comes along with sweet treats.
Mini Pumpkin Cheesecakes
Ingredients:
6-7 low-fat graham crackers
1 tablespoon unsalted butter, melted
1/2 cup canned pumpkin puree
1/2 cup whipped cream cheese
2 tablespoons dark brown sugar
2 egg whites
1/8 teaspoon cinnamon
1/8 teaspoon nutmeg
1/8 teaspoon cloves
1/8 teaspoon ginger
6 cupcake liners
Preheat oven to 325 degrees. Smash up graham crackers until they are at a crust consistency. Pour in melted butter and stir to combine. In a cupcake/muffin pan, place a cupcake liner in each cup. Fill each liner with 2 tablespoons of the graham cracker crust mixture. Take a spoon and flatten out crust until it is packed and tight. Place in preheated oven and bake for five minutes or until crust is brown.
In a separate bowl, mix together the pumpkin puree, whipped cream cheese, brown sugar, egg whites, and spices until well combined and smooth. Pour filling into each cup, just barely to the top. Bake for another 25-30 minutes. Remove from liners and let cool.
Yields 6