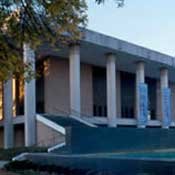 Today, the Scarecrow Cruise and Car Show is from 10 a.m.-5 p.m. at Madison Square Center for the Arts (2103 Main St., Madison); continues Oct. 20. Proceeds benefit Hope Hollow Ministries. Admission is free, $20 car registration; call 601-853-0291. Jacktoberfest, a JFP-sponsored event, is from 11 a.m.-11 p.m. on Congress Street. Free admission; for information visit jacktoberfest.com. Boo at the Zoo kicks off at 6 p.m. at the Jackson Zoo (2918 W. Capitol St.); continues Oct. 20. Regular admission is $10, $6.75 for children 2-12 and children under 2 get in free; call 601-352-2580. "Ragtime: The Musical" is at Mississippi College (200 Capitol St., Clinton) at 7 p.m. at Aven Fine Arts Building; runs through Oct. 21. Tickets are $10-$15; call 601-925-3440. Food for the Soul: Spoken Word Edition at 8 p.m. at Soul Wired Cafe includes a soul food buffet, music and poetry. Admission is $10 before 11 p.m. and $15 after. The "Dubbed for Your Pleasure" Burlesque to Dubstep Show is at 11 p.m. at The Joint. Tickets are $10-$15. Need more options? See our Best Bets.
On Saturday, the Sun King 5K is at 8 a.m. at St. James Episcopal Church (3921 Oakridge Drive). Benefits Habitat for Humanity. $25 5K, $20 fun run, $60 family; call 601-954-2038 or 601-260-7648. JSU Homecoming Week culminates with a parade at 9 a.m. in downtown Jackson and a football game against Mississippi Valley State at 3 p.m. at JSU Stadium (2531 N. State St.). Tickets are $25-$45 for the football game; for information visit jsums.edu/homecoming. The Fat Tire Festival is at 9 a.m. at Ridgeland Trails (521 Giles Lane, Madison); includes the Run For Heather 5K. Oct. 21, the McGee Lungbuster Mountain Bike Race is at 9 a.m. Benefits Heather's T.R.E.E. Free, $25 5K (active.com), $35 bike race (usacycling.com). Broadmeadow's BlocktoberFeast is from 3-7 p.m. on Montbrook Street. Free admission; $10-$15 plates; for information visit topoffondren.com. Todd Snider headlines Guactoberfest at 4 p.m. at Duling Green (Duling Avenue and Old Canton Road). Tickets are $10 in advance and $15 at the gate; call 800-745-3000. The Mississippi Symphony Orchestra performs at 7:30 p.m. at Thalia Mara Hall (255 E. Pascagoula St.). Tickets are $20 and up; call 601-960-1565. Roo$ta's mixtape listening party is at 8 p.m. at Safari Video Lounge (GMR Enterprises, 357 N. Mart Plaza). The event is free; call 510-772-7394. The Pre-Halloween Costume Contest and Bash is at 9 p.m. at Sam's Lounge. Admission is $5. Nameless Open-mic featuring Kiki Gayden is at 9 p.m. at Suite 106. $5 admission, $3 to perform. For more events, check out the JFP Events Calendar.
On Sunday, St. Richard Catholic Church (1242 Lynwood Drive) holds a Fun Fest at 11 a.m. Food and games tickets sold; call 601-366-1157. The Mostly Monthly Ceili is at 2 p.m. at Fenian's. The event is free. Also, be sure to take some time to support a local restaurant such as Bon Ami, Two Sisters Kitchen, Julep, Cool Al's, or Cerami's. If you want more dining options, see JFP Restaurant Listings.
Is something missing? To make sure your event is listed on the JFP calendars, send the information to [email protected] or [email protected], or add your event yourself. It's easy!
More like this story