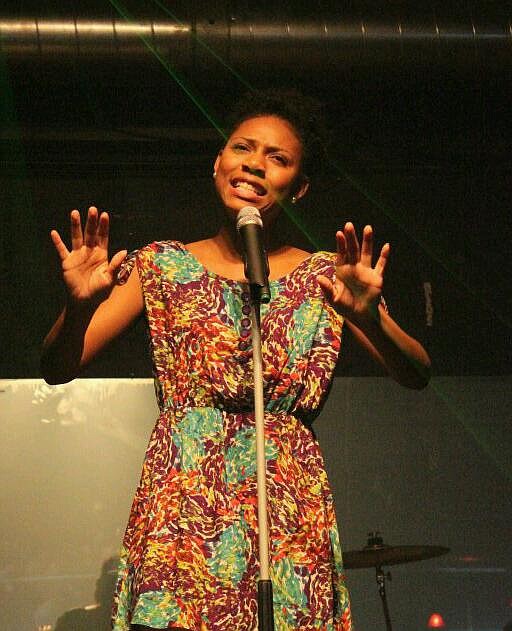 Wednesday, October 10, 2012
A genuine love for old-school funk music with a ton of soul is the driving force behind Static Ensemble, a newer Jackson-based cover band.
"When (audiences) see us, they have no idea what they're going to get. They are trying to figure out what genre of music we're going to play. They see me—a black girl with an afro—a Korean and a couple of white boys," says vocalist Victoria Cross, explaining what makes them different from other local cover bands. "That allows us to be able to play whatever we want."
Songs that Static Ensemble plays come from groups such as Parliament, Funkadelic and Chaka Khan. The group also will throw in more modern hits from time to time, but the members make it all their own by adding a funk twist.
"There's a reason why classics are classics," Cross says. "The elements that make up classic funk are what inspire us: a strong bass line, an undeniable melody and lyrics that everybody can relate to whether it's about the struggles of life or love."
"R&B meets jazz meets hip-hop" is how Cross describes her original music, which she creates for her solo project under her own name. When it comes to performing, she loves seeing the audience's reaction to her music as opposed to covers. "It's a whole 'nother experience seeing that someone out there relates to my music," she says.
Cross has some tracks completed for her solo project. Rapper 5th Child is the main producer for the album, and Trumpcard co-wrote two songs with Cross. She hopes to release the album by spring 2013.
Static Ensemble also hopes to record some original songs soon, Cross says.
"After that, we just want to see what happens. It's going to be a ripple effect as far as how many people our music can touch and whether that means right here, statewide, nationally or worldwide," she says.
"None of us came into this looking for any sort of fame or recognition. We're all just trying to get by and love to play music, and we want people to love it with us."
Static Ensemble performs Nov. 9 at the Ole Tavern at George Street (416 George St., 601-960-2700). Visit the band's Facebook page for more info.