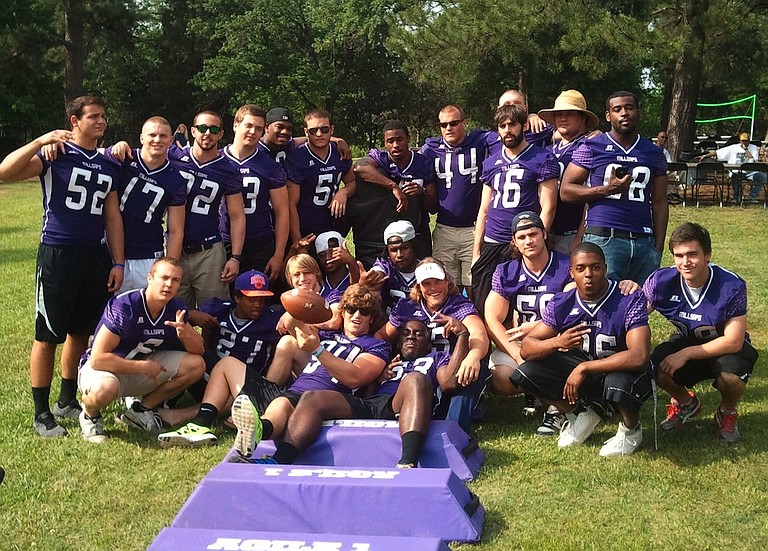 Wednesday, October 3, 2012
This last week's theme for college football in Mississippi is all about streaks: Some bad ones continued and a few hot ones remained.
After a stellar start, Mississippi State was off this week and will return to the field Saturday in a road game against Kentucky. The Wildcats leaned hard on South Carolina for a half before the Gamecocks recovered, so beware, Bulldog fans. Also back after a bye is Mississippi Valley State. The Delta Devils get back to action at home against undefeated Alabama A&M.
Now onto the streaks. (Bad news first.)
Ole Miss (3-2) faced the Alabama Crimson Tide, the number-one ranked team in the country, this past Saturday night. The Rebels were the first team to lead Alabama this season—albeit for 15 seconds. Early in the second quarter, Ole Miss had a 7-6 lead over the Tide after scoring a touchdown following two first-quarter field goals by Alabama. After the Rebel touchdown, the Tide took the Ole Miss kickoff, 99 yards to pay dirt for 13-7.
After the kickoff return to regain the lead, Alabama never trailed in the game again, cruising to a 33-14 lead. Ole Miss out-scored the Tide in the third quarter 7-0 as their other highlight of the game. Ole Miss's loss moved their losing streak to Alabama to nine straight. The last time the Rebels defeated the Tide was 2003.
Southern Miss's (0-4) losing streak reached four games after a 21-17 loss to Louisville. On a rainy night in Hattiesburg, the Golden Eagles led the Cardinals 17-15 until Louisville found the end zone with just over five minutes left to play.
USM drove the field but came up short on a fourth down at the Louisville 25-yard line. The Golden Eagles started their third-string quarterback Ricky Lloyd after injuries to their other
two quarterbacks.
The seat is getting hot on USM head coach Ellis Johnson, who has Boise State coming to town this week. Southern Miss will likely be 0-5 after the Broncos
leave town.
Speaking of four-game losing streaks, Alcorn State (1-4) opened the season with a win against Grambling, but has lost four straight games since. Most recently, the Braves were beat down 54-14 at home by Alabama State, though here is a chance for the Braves to get a win this week when they face Southern University.
Mississippi College (1-3) is on a two-game losing streak after falling to Hardin-Simmons 31-0 on the road. The Choctaws never had a chance in a rainy game
in Texas.
Delta State (1-3) is also on a two-game losing streak with a 34-28 loss to Abilene Christian University. Adding insult to injury, the losses were at home as well.
Hinds Community College (2-3) has seen its third loss in a row with their 26-21 defeat to East Central, despite opening the season on a two game winning streak.
Now, let's feel a little better about ourselves with some winning streaks.
Jackson State (2-3) defeated Prairie View A&M 34-13 for their first home win of the season. The Tigers are now 2-1 in SWAC play.
Millsaps (4-0) is having a sensational season, and the Majors have yet to taste defeat in 2012. The Majors won their first conference game with 33-16 victory over Centre on Saturday.
Belhaven (2-3) started the season on a three game losing streak. The Blazers have turned things around and are on two game winning streak after their 52-14 win against Virginia College at Wise.
Holmes Community College began the season on a two-game losing streak, but things have turned around for the Bulldogs, now on a three game winning streak after their homecoming win over Mississippi Delta Community College. The HCC Bulldogs are 3-0 in conference play
this season.