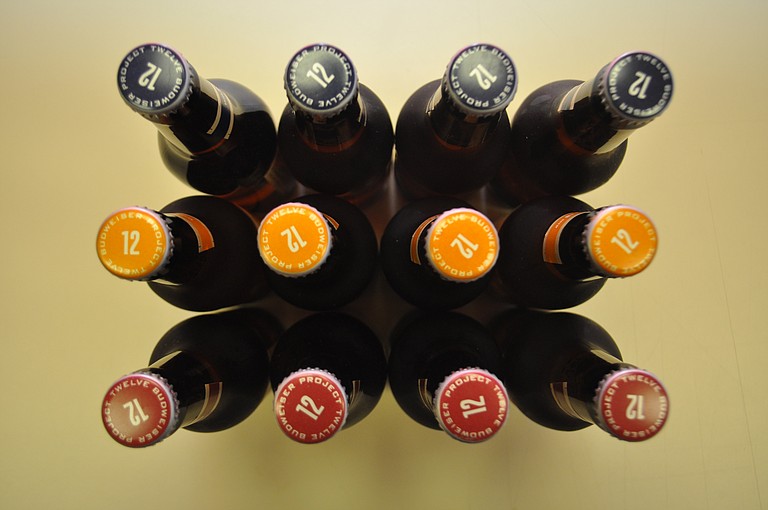 Wednesday, November 28, 2012
In the world of food and drink, the largest producers often influence small up-and-comers. But the real magic usually happens when small, scrappy independent producers manage to influence the big boys. Such is the case with Budweiser's "Project 12."
With craft beer popping up all over the country, Budweiser asked 12 of their brewmasters from all over the U.S. to create a new beer that would fit into the Budweiser brand, while taking it into new territory.
Budweiser narrowed the 12 down to three and shipped those final beers—a deep gold pilsner, a bourbon-barrel amber lager and a deep amber lager—to allow fans to taste and choose which might be the next mass-produced Budweiser brew.
A handful of JFP beer enthusiasts put them to the test, with mixed results. While the three didn't have as strong a hops taste and thick mouthfeel as true craft beers, the bourbon-barrel lager's sweet, caramel notes made it several tasters' favorite. Staffers noted that the darker lager would pair well with everything from meat to sweet potato pie. The pilsner was the crispest and could pair with chicken or fish.
Batch #91406
Budweiser's description: "Our collaboration team used caramel malt on Batch No. 91406, which gives the beer a deep amber color and a little more body. It has a little bit more hop character than our flagship Budweiser lager, but ... it's a very clean, refreshing beer."
Color: caramel, darker amber
The JFP says: "Easy to drink," "Foamy with a back-of-the-throat tickle," "Medium mouthfeel," "Crisp, acidic and sweet. The caramel malt is the thing that makes this."
Batch #63118
Budweiser's description: "[W]e wanted to honor our brewing heritage with a beer that uses ingredients that German immigrants, like our founder Adolphus Busch, would have used. ... In this pilsner we use the same types of Hallertau and Tettnang hops commonly used in St. Louis during the late 1800s."
Color: golden yellow
The JFP says: "Bright, citrus, more bitter than the rest," "Crisp, summery. Better on the second go-around," "Rustic," "A little thin in the mouthfeel, high carb."
Batch #23185
Budweiser's description: "We took staves from fresh bourbon barrels, and we aged the beer on those staves and spiced it with a hint of vanilla. It's an all-malt brew, and it has a perfect color that is similar to the color of bourbon itself. Batch No. 23185 has a nice vanilla aroma with a little oakiness on the end."
Color: medium amber
The JFP says: "Low hops, alcohol burn," "Flavorful," "Sweet," "Delayed flavor, slight aftertaste."