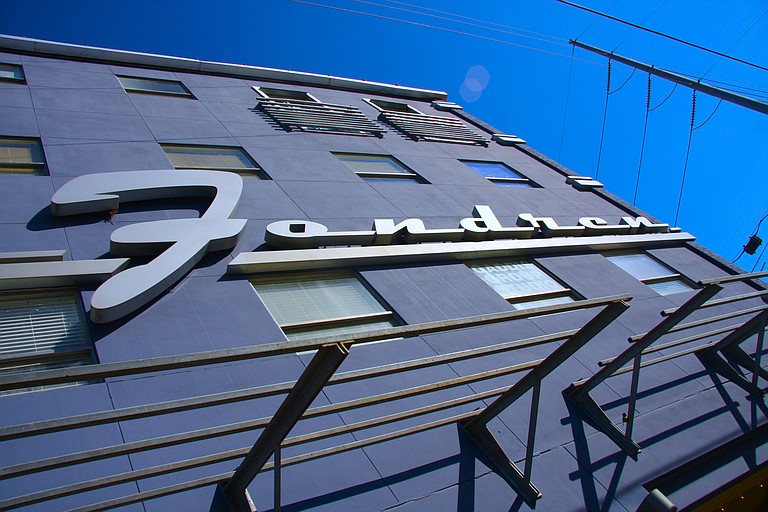 Tuesday, November 20, 2012
Tech Alliance Renamed
Tony Jeff, president of the Mississippi Technology Alliance, announced at the company's 13th Annual Conference Nov. 14 that the organization has changed its name to Innovate Mississippi.
"We've focused our efforts in the innovation economy in Mississippi since our founding, but 'technology' has come to be too limiting in describing the innovation opportunities in agriculture, energy, the biosciences and even manufacturing," Jeff said in a release. "The name change is an attempt to make sure the public understands the broad areas where we drive innovative company growth."
The mission of Innovate Mississippi, a nonprofit organization, is to drive innovation and technology-based economic development for Mississippi. Its board of directors and president proposed the new name to clarify its role of focusing on assisting innovation-based startups, inventors and entrepreneurs, and strengthening Mississippi's manufacturing and renewable-energy innovation economies.
For more information, visit www.innovate.ms.
Fondren Institute Opens
The Fondren Institute for Psychotherapy celebrated its grand opening Nov. 15 in the Fondren Corner building, 2906 N. State St., Suite 204.
Dr. Stephen Southern and staff will see patients with a variety of needs, including: couples, premarital, divorce and sexuality therapy; adult and group psychotherapy and psychoeducational workshops.
For more information or to schedule an appointment, call 769-524-4154.
Capitol Grill Grand Opening
The Greater Jackson Chamber Partnership announced the grand opening of Capitol Grill Nov. 15. The fine-dining restaurant features seafood and steaks at prices ranging from $10 to $20.
Located in the Deville Plaza at 5050 Interstate 55 N., Suite F, Capitol Grill is open daily from 11 a.m. until 10 p.m. For more information, call 601-899-8944.
David Gergen to Speak in Jackson
Presidential adviser and political commentator David Gergen will headline Leadership Greater Jackson's 25th anniversary dinner Dec. 13 at the Old Capitol Inn.
A senior political analyst for CNN and editor-at-large for U.S. News and World Report magazine, Gergen served as a presidential adviser to four presidents: Richard Nixon, Gerald Ford, Ronald Reagan and Bill Clinton. He is the director of the Center for Public Leadership and a professor of public service at Harvard Kennedy School.
"We are very fortunate to have such an esteemed member of the national political community speak at our 25th Anniversary Dinner," said John Hugh Tate, chairman of the Leadership Greater Jackson Board of Trustees in a statement. "We're looking forward to learning from him and enhancing our program as we head into our 26th year of leadership."
For more information and tickets, contact Adriane Murray at 601-948-7575 or [email protected] All proceeds from the event will go into a scholarship pool for future program candidates.
Hinds County Sheriff Provides Safe Holiday Tips
The Hinds County Sheriff's Department is reminding citizens to be aware and mindful during the holiday season to prevent potential crimes.
Among the many tips, being aware of your surroundings is at the top of the list: Observe people and activities, shop with a friend and avoiding parking in unlit areas. The tips also remind shoppers that predators look for the weakest individuals, so being confident and purposeful may prevent becoming a victim.
In addition, never leave a purse or wallet unattended; don't leave packages in plain sight in a car; and don't try to carry more than you can handle in one trip. Leave one hand free to open doors and your car trunk.
For more information, call the Hinds County Sheriff's Department at 601-974-2900, or visit the departments Facebook page. You can also email [email protected]