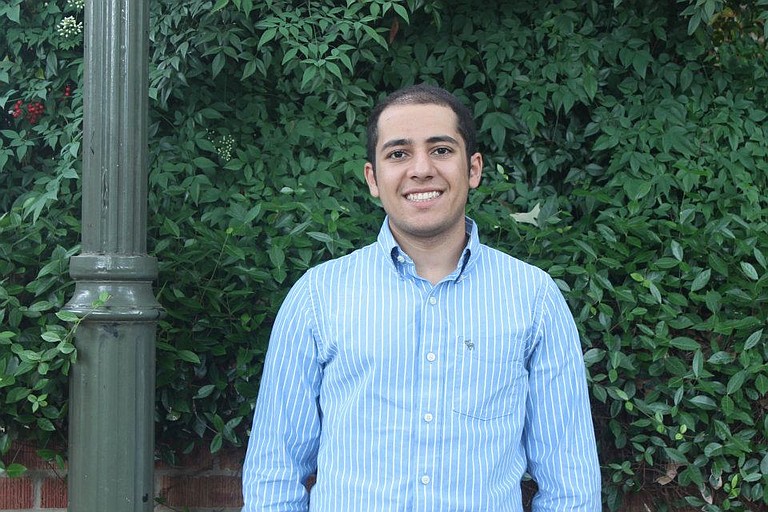 Wednesday, November 14, 2012
At first blush, Ghali Haddad sounds like a voter whom Republicans wouldn't have to invest energy courting. He describes his family as conservative and extols the virtues of the free-market economy coupled with a fiscally responsible government, including his belief that tax cuts could spur economic growth.
Yet, Haddad, who describes his politics as libertarian, voted for President Barack Obama instead of Gov. Mitt Romney in the recent election because of the candidates'—and their respective Democratic and Republican parties'—divergent views on Mideast policy.
"A lot of Republicans assume that every person from the Middle East is backward, living in huts. They're all terrorists—that sort of thing," said Haddad, a native of Jordan whose family moved to Louisiana when he was 12.
Haddad, a biology major at Millsaps College, said the Republican Party has given up the Muslim American community in favor of taking strong pro-Israel stances despite the fact that Muslims share many of the GOP's social and fiscally conservative values.
He represents a perplexing problem for the national Republican Party. While he agrees with some parts of the party's platform, Republicans' stubborn adherence to a 1950s philosophy on issues ranging from how to deal with Russia to the role of women, has caused young voters like Haddad to resoundingly reject Republican candidates in the past two election cycles.
Nationwide, 49 percent of 18- to 29-year-olds—about 23 million people altogether—turned out to vote, according to the Center for Information and Research on Civic Learning and Engagement at Tufts University. It was a slight decrease from 2008 levels, when 52 percent of voters in that age range showed up to the polls. Despite the slight dip, CIRCLE estimates that if young voters had stayed home in the battleground states of Florida, Ohio, Pennsylvania and Virginia, Romney would have captured the presidency.
Eighteen to 29-year-olds favored Obama 60 percent to Republican nominee Romney's 37 percent. It was a slight but, ultimately, negligible increase for Republicans from 2008 when Obama locked down 66 percent of the same voting demographic compared to Sen. John McCain's 32 percent.
In Mississippi, where many Americans imagine conservative politics live, the numbers were about the same. Obama lost to Romney by 11.8 percent, one of the slimmest margins of any southern state, but according to CNN exit polls Obama won 55 percent of 18- to 29-year olds.
Democrats, who've taken beatings in statewide elections for the past decade, are hopeful that the trend indicates that one day in the near future, young voters could make Mississippi the first southern state to be in play in a national election and move state closer to electing a Democratic governor.
Brandon Jones, the executive director of the Mississippi Democratic Trust, which is working to rebuild Mississippi's Democratic Party is encouraged by the level of youth participation witnessed in the election. Jones, a former state lawmaker from Pascagoula who now lives in the capital city area, said his party could capitalize on young peoples' excitement by listening to their problems and not attempting to pigeonhole them.
"You'll hear them talk about women in general terms. You hear them talk about Latinos in general terms. You hear them talk about young people in the same terms, and I think that's a mistake," Jones said of political campaigns.
Instead, Jones' organization is doing outreach with high school and college student groups to encourage young people to take leadership roles on issues of importance to them, which he believes would yield better results than traditional top-down approach of old hands telling young people what to do. "You need not wait for a helicopter full of Democrats to parachute in and save your little part of the state," Jones said.
Email R.L. Nave at [email protected]