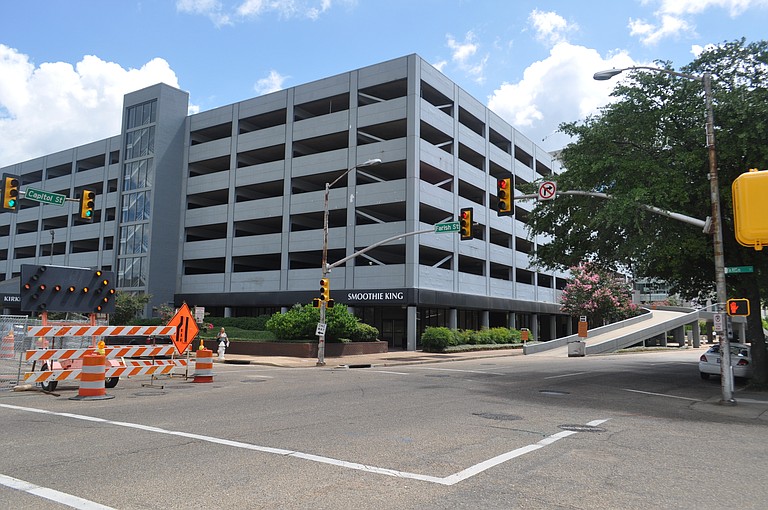 Wednesday, November 14, 2012
The city says construction will continue as planned on the project to make Capitol Street a two-way downtown thoroughfare, despite canceling the groundbreaking ceremony Monday morning.
The ceremony, which the city had scheduled for 10 a.m., was supposed to kick off the major construction project that will begin with water and sewer 
line improvements.
City Director of Communications Chris Mims said the city has not rescheduled the groundbreaking, yet.
"We had sent out invites, and we had several folks that we really needed to be there (who) had scheduling conflicts," Mims told the Jackson Free Press. "So we went ahead and decided to cancel and reschedule for another day."
The city's main goal with the project is making Capitol Street two-way between Gallatin and State streets, in hopes that the change will bring more business and consumer traffic to the street. The city will also replace and repair old water and sewer lines that lie beneath Capitol Street, as well as put in new lighting, signage and bike lanes along the street.
Contractors are ready to begin construction later this month on the first phase, which will focus on water and sewer improvements, Mims said. The sewer lines under Capitol Street are old and were likely part of the approximately $400-million worth of improvements the U.S. Environment Protection Agency is requiring the city to do to its sewer system over the next several years. The city had planned the work before it came to an agreement on the recently approved consent decree, Mims said.
All the water and sewer work will take place between Gallatin and Lamar streets. The city will also repave that section of Capitol Street once the underground lines are completed.
The city does not plan to repave the rest of Capitol Street for the project. It will paint new lines on the portion of the street between Lamar Street and State Street after completing the stretch from Gallatin Street to Lamar Street.
The city will use part of a $6 million bond it received from the state in 2010 for water and sewer emergencies on the Capitol Street improvement project.
Further funding for the project includes a $2 million grant from the Mississippi Development Authority and $3.5 million in federal earmarks that require a 20-percent match from the city.
Water and sewer work will likely continue through the winter. Crews will begin repaving and relining the streets next spring. The city aims to complete the project in early 2014, Mims said.
The Jackson Redevelopment Authority will also have work to do to get traffic flowing east and west on Capitol Street. In July, the board approved construction to remove the entrance and exit ramps to the JRA-owned Jackson Place parking garage along Capitol Street. The state provided a $2 million grant for the construction.