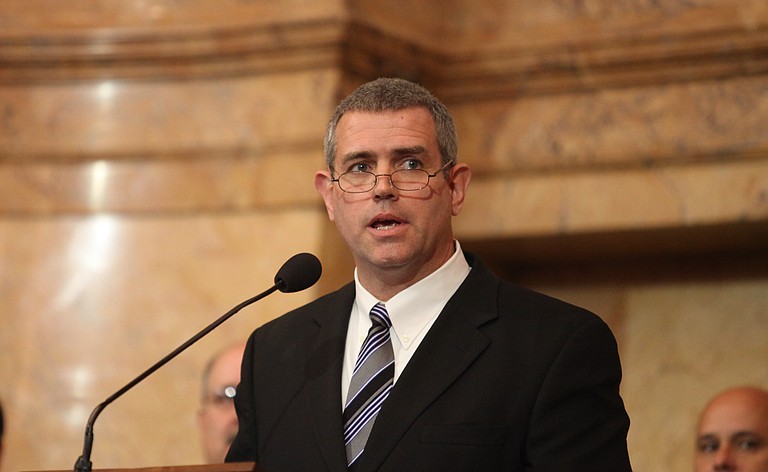 Tuesday, November 13, 2012
The first salvo in the coming battle over charter schools in Mississippi came this week when House Speaker Philip Gunn, R-Clinton, shuffled the pieces of a key legislative committee.
Gunn reassigned Rep. Linda Whittington, D-Schlater, a longtime House Education Committee member, to vice-chair the Tourism Committee.
The moves come after the resignation of Republican Rep. Tommy Woods of Byhalia, who stepped down because of health reasons. A Nov. 27 runoff is set in the special election to replace Woods.
Gunn said Monday that Whittington's new assignment should help the Delta and create more diversity by putting a Democratic woman into a vice chairmanship.
It could also accomplish something else: clearing a path for a charter-school bill, one of the big items on legislative Republicans' wish list.
During the most recent legislative session, a coalition of Democrats and a few Republicans on the Education Committee prevented legislation to establish publicly funded charter schools from making it to the House floor, where it likely would have passed. The closest votes to keep the charter bill from passing out of committee were 15-16.
With Whittington's departure and the addition of charter supporter Rep. Charles Busby, R-Pascagoula, a charter bill has a clearer path to approval.
"I'm very hopeful that it will be a compromise bill if it get passed," Whittington told the Jackson Free Press this morning.
Brandon Jones, executive director of the political-action committee Mississippi Democratic Trust, questioned Gunn's replacement of Whittington in a statement.
"(Whittington's) removal from the Education Committee over a single policy issue is without precedent and makes clear that the Speaker would rather stack the deck than risk losing a straight up committee vote," Jones said. "Issues involving public education in Mississippi deserve a full vetting by our legislators. With this decision, the Speaker has ensured that that won't happen here."
The House Education Committee debated a Senate charter bill last year that included open enrollment for new charters; a requirement that at least half of teachers be certified; and an authorizing committee comprised of mostly appointees from the governor, lieutenant governor, speaker of the House and state Board of Education.
Whittington, who runs the educational not-for-profit Communities in Schools, said she has visited charter schools in Houston, Texas, and doesn't believe charter schools are a cure-all for Mississippi's education woes.
"I'm simply worried that we're going into this thinking charter schools will solve all our problems with education in Mississippi," she said. "I come down on the side of saying, 'why don't we allow our public school system more leeway to fix their own problems?'"
The Associated Press contributed to this story.