Wednesday, November 7, 2012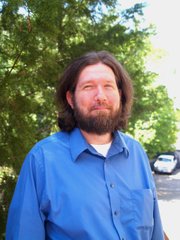 The football season is starting to slowly come to a close. Don't worry; the NBA season has already started, and college basketball is coming.
Thursday, Nov 8
College football (6:30-10 p.m. ESPN): Florida State hopes to keep its slim title chance alive against Virginia Tech. … NFL (7:20-11 p.m. NFL Network): See the No. 1 pick in last April's draft as Andrew Luck and the Indianapolis Colts face the Jacksonville Jaguars.
Friday, Nov 9
College football (7-10 p.m. ESPN 2): Go to bed early, or watch the Big East showdown between two teams looking to keep their bowl hopes alive as Pittsburgh travels to Connecticut.
Saturday, Nov 10
College football (6-9 p.m. ESPN): Mississippi State looks to break a two-game losing streak against an angry LSU. … (6-9 p.m. ESPN U): Ole Miss gets possibly its last shot against Vanderbilt.
Sunday, Nov. 11
NFL (12-3 p.m. Fox): The New Orleans Saints get a shot to end NFC South division rivals Atlanta Falcons' undefeated season and possibly keep their slim playoff hopes alive.
Monday, Nov. 12
NFL (7:30-11 p.m. ESPN): Kansas City brings its turnover machine to the Steel City against a team that knows how to force plenty of them, the Pittsburgh Steelers.
Tuesday, Nov. 13
College basketball (midnight-11 p.m. ESPN): 24 straight hours of hoops is highlighted by Michigan State against Kansas and Duke versus Kentucky.
Wednesday, Nov. 14
College football (8-11 p.m. ESPN 2 or ESPN U): Northern Illinois and Toledo meet in a game that could determine the winner of the West Division.
I'm still trying to decide which would be a better game. Notre Dame against Alabama or Oregon versus the Tide ...