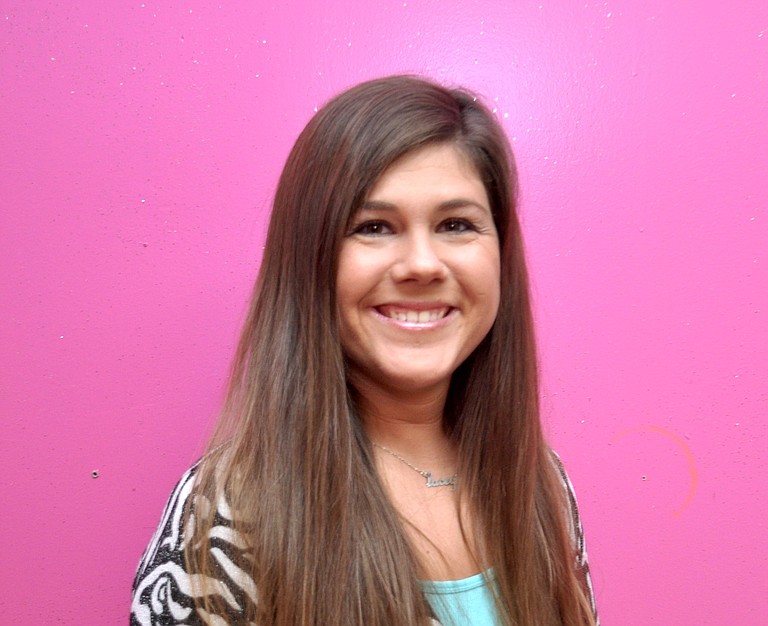 Wednesday, November 7, 2012
Chris Paige
Custom Cuts & Styles
2445 Terry Road
601-321-9292
The first is cleaning your face. When cleaning my face, I wipe it in an upward motion. Key: You shouldn't wipe your face in a downward motion. The skin is elastic and over time you will cause the skin on your face to sag before it's time to start sagging. Also, use a facial cleanser specially formulated for your skin type (normal, dry, oily, or combination).
The second thing for me is shaving. For men, shaving can be irritating, causing shaving or razor bumps. I use Andis T-Liners to shave, and then clean the area with Cool Mist astringent. The key to keeping the bumps away and my face smooth is KitiKiti, is a scalp and skin treatment. It's a great product that a lot of my customers use, also. (The KitiKiti is also sold at Custom Cuts & Styles.)
Third, many people love to use hot water to clean their face and skin but it dries the skin. Hot water causes the skin to dry out, crack and peel. I use warm water and a mild cleanser. Sorry for those who love the hot, hot showers and baths! If you just have to have a hot shower, immediately afterwards be sure to apply a moisturizing lotion.
Lacey Norris
Lacey's Salon and Accessories
1935 Lakeland Drive, Suite C
601-397-6398
Protect your hair with a gloss every six to eight weeks.
Use deep conditioning treatments.
Apply CND Solar Oil daily for strong, healthy nails.
Syd Curry
SMoak
622 Duling Ave.
Jackson
601-982-5313
Hot rollers are your friends.
Never underestimate a ponytail…
… or a red lip.
Griff Howard
Ritz Salon
775 Lake Harbour Drive, Suite H, Ridgeland
601-856-4330
Paul Mitchell Mitch Reformer: This perfect pliable putty styler has a powerful hold. Perfect for piecing out that fun hairstyle or for smoothing your locks for a more clean-cut look. It's part of the guy's line of products, but many of my lovely ladies love this paste, too.
Paul Mitchell Ultimate Wave: for the ladies and guys that want that beach wave look, this product is top notch. Since we don't live close to the ocean, this product will fool your hair to think it does. I have used many texture products in my day, this product goes far beyond my expectations. Ultimate Wave is not that crunchy curl look, it has a flexible hold and anti humidity to tame out the frizz. Perfect for the fun tousled waves hairstyle.
Paul Mitchell Awapuhi Wild Ginger shampoo and cream rinse: This is the perfect duo for everyone's hair. Awapuhi Wild Ginger products have Keratriplex built into them, which infuses each strand of your hair with the strength and protection it needs. Face it, we abuse our hair more than we'd like to admit. From the heat of styling to the chemicals of straighteners and color, our hair takes a beating. The Wild Ginger products transform each strand of hair from weak and lifeless to strong and beautiful, it reduces breakage up to 80 percent, improves shine up to 35 percent and prevents color fading up to 67 percent. No one can ever go wrong with these!
Laya Parisi
Body Anew Medical SPA
113 W. Jackson St., Suite 1-A
Ridgeland
601-605-0452 
A facial does for your skin what a month of exercise and good nutrition does for your body—noticeably improve its look and feel.  Did you know exfoliation can address your skin conditions—anything from acne to aging? A few of our favorite exfoliants are: Retinol—perfect for refining skin tone, Retexturing Activator—great for sensitive skin, and Blemish + Age Defense—power packed for both aging and acne.
Chemical Peels are popular cosmetic procedures performed to improved acne and skin problems associated with aging and sun damage. Chemical peel Improve Fine lines and Wrinkles, Uneven skin tone, age spots and much more. Chemical peels work by damaging the skin cells or breaking the bonds between cells; thus causing the outer layer of skin to be exfoliated. The depth of a chemical peel varies from Glycolic Peels, Blue Peels  and VI Peels.
Do you know your neck ages seven times faster then your face? IPL - Laser Treatments are used to influence Collagen production on neck and face. This awesome machine also treats sun damage, wide areas of pigmentation and sunspots on face, neck, chest and other areas, Acne and Rosacea.