Wednesday, November 7, 2012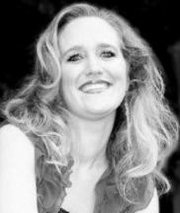 This weekend, on a beautiful fall day, I decided at a moment's notice to get in the car and go for a little road trip. Looking at my bleak checking account, I knew I would have to venture out to find things off the beaten path and explore all the hidden treasures our state takes pride in, but they would have to be in this poor teacher's budget. I also was thankful I had placed a box of CDs in my car the night before, so I set out with meager change and my music box.
As I traveled down Highway 18 headed toward the small, yet cute, towns of Raymond and Utica, the musical stylings of Tom Petty and the Heartbreakers Live Anthology blared. I took in the beautiful scenes of neatly rolled haybales, the foliage of the trees, and sprawling green fields. I couldn't think of a better album to listen to, and as I entered the city of Port Gibson and traveled onto Highway 61, as I took in the beautiful homes and centuries-old buildings that make Port Gibson absolutely precious, Petty's "Have Love Will Travel" played.
I have heard from friends and family members that The Old Country Store in Lorman (18801 Highway 61 S., Lorman 601-437-3661) had the best fried chicken ever, and since it is open from 10 a.m. to
6 p.m. seven days a week, I knew I had to drop by for lunch. Please stop by next time you're in the area. Owner Arthur Davis even sang to the patrons his song, "My Mama Was The Cornbread Cooking Queen." And yes, the chicken as well as the peach cobbler are the best. Ever.
After lunch, I decided to visit the Ruins of Windsor, and though Jackson artist and former Kudzu King member T.B. Ledford's album "Butcher Bird" would be the perfect soundtrack as I ventured what seemed for miles down gravel and paved roads until I reached the Ruins of Windsor (15095 Rodney Road, Port Gibson). Admiring the ruins while Ledford's "The Judge's Daughter" and "Cold Red Clay" blared from my Civic made me appreciate a part of our state's history, as well as Ledford's songwriting.
I then decided to visit the ghost town of Rodney. I found the easiest way to get to Rodney was to go through the campus of Alcorn State University (1000 ASU Drive, Alcorn State) It's weird that at the very back of the gorgeous campus, there's a gravel backroad right behind student housing. As I drove through what looked like a tunnel, with the high, red clay bluffs and moss hanging from the trees, I found it only appropriate that my super shuffle started playing "Car Wheels Down a Gravel Road" by Lucinda Williams, followed by "Country Roads Take Me Home" by John Denver.
As I entered the town of Rodney, I found it eerie, yet peaceful, quiet around this ghost town. Seeing the cannonball at the Rodney Presbyterian Church, and seeing it while Neil Young's "Powderfinger" played even made the experience better.
As I found my way back to ASU, I hit the Natchez Trace, jamming out "Sunspot Baby" by Bob Seger, then found the show Acoustic Café, which introduced me to singer/songwriter Joseph Arthur. His song "Good About Me" was fitting I was off to visit another ghost town, Rocky Springs (Highway 27 or Utica-Regantown Road Trailhead (Milepost 59)). Driving through this once-thriving river town was very serene and peaceful, and playing Neil Young's album "Everybody Knows This Was Nowhere" was the perfect soundtrack to take in the beauty of the Rocky Springs, as well as my trip headed back to Jackson going down the Natchez Trace. And to my great surprise, I found one of my all-time favorite CD's "Six Points By The Valley" by one of Mississippi's own Law of Nature. I loved them while attending MSU, and I turned it up and sang along as I made my way into the city limits of Jackson.
My daytripping experience was awesome, and it cost me nearly nothing. Grab up your favorite tunes, gas up the car and get out and explore this great state. Something about the music playing that day and getting to sight-see right by myself totally recalibrated my soul and my attitude, which needed a tune up. And next time you feel like take a little road trip, I'll be more than happy to be along for the ride.