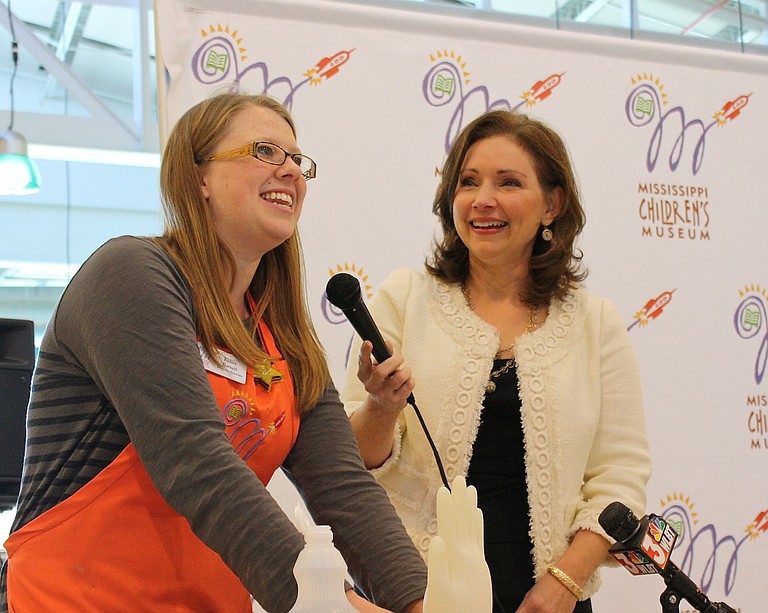 Children in Mississippi are falling behind most of the nation in nearly every academic area.
The 2012 Science and Engineering Indicators study by the National Science Board ranked Mississippi dead last among the 50 states in 4th grade mathematics performance and last in science performance among the 46 states for which they gathered data.
So the Mississippi Children' Museum and Children Healthcare of Mississippi at the University of Mississippi Medical Center are teaming up to create a science technology, engineering and mathematics program called Question It? Discover It! Saturdays.
The program will offer hands-on activities and training in mathematics and science for kids of all ages every Saturday, beginning Nov. 3 and running through Spring 2013.
Susan Garrard, president and CEO of the Mississippi Children's Museum, said she helped start the program because children need an inquiry-based program where they can learn to be innovative and improve math and science skills.
"We were getting a tremendous amount of feedback from teachers and administrators that where children really struggle right now are in math and science," Garrard told the Jackson Free Press. "They really need that sort of inspiring, innovative (and) open-ended learning process so that children are more interested in these subjects."
UMMC has teamed with the museum in the past, including providing advisers for the museum's health gallery, which teaches kids about nutrition and the human body. Garrard said getting UMMC involved with the QI?DI! Saturdays was a perfect fit.
Blair E. Batson Hospital for Children CEO Guy Giesecke said the children of Mississippi are tied directly to the future success of the state.
"What we're really excited about with this program is getting children excited about science, promoting science and developing leaders in health care and other sciences for the future," Giesecke said at a press conference at the museum Nov. 2. "We feel like this program is going to be an outstanding way for us to work together to do this."
The QI?DI! program will begin at 10 a.m. Nov. 3 at the Mississippi Children's Museum and will end at 2 p.m. The program is free with $8 admission to the museum.