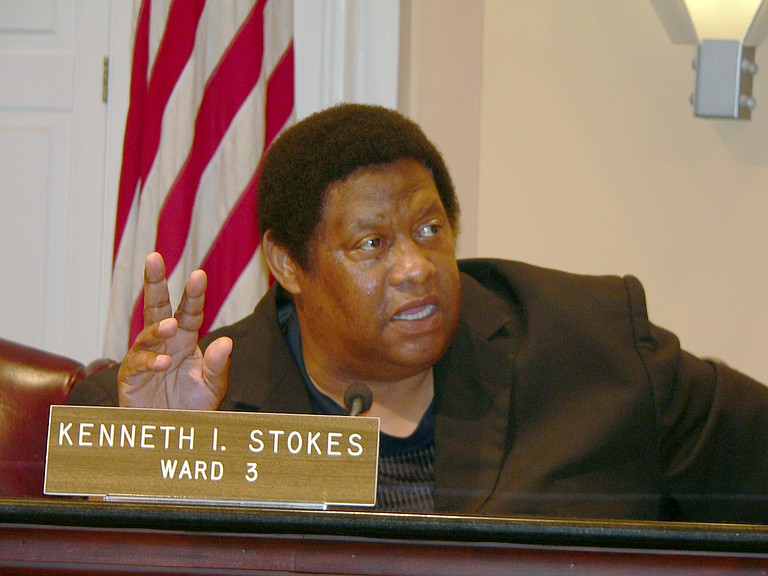 Everybody knows the price of gasoline is too darn high, but Hinds County District 5 Supervisor Kenneth Stokes believes some gas station owners are also "cheating us."
Stokes said he received complaints from constituents who said they didn't get the full amount of gas they'd paid for at local filling stations. So he invited Jennifer Thompson, director of the Mississippi Department of Agriculture and Commerce's Petroleum Division, to this morning's Hinds County Board of Supervisors to explain how the agency regulates gas stations.
Thompson explained that regulators use what's called a "5-gallon prover," which is similar to an aluminum beer keg, to test and calibrate gas pumps. After the prover is filled with gas, the inspector can determine whether the pump falls within the legal over-under limit known as the tolerance.
Mississippi law allows pumps to have a tolerance of 6 cubic inches (1 gallon equals 231 cubic inches). If the pump is between 7 and 25 cubic inches off, the inspector writes the gas station up for a violation and gives them 48 hours to address the problem (it's often cheaper and easier to take the pump out of service rather than fix it). If the tolerance exceeds 25 cubic inches, regulators issue a violation and shut down the gas pumps immediately.
State regulators also inspect underground storage tanks for the presence of water in the gasoline using color-changing water gauge paste applied to the end of a 40-foot-long pole dipped into the tanks. Gasoline containing ethanol or biodiesel can have a quarter inch of water. Traditional gasoline can have up to an inch of water, Thompson said.
Thompson said her agency responds to 300 complaints per year in Hinds County. So far this year, she said the county had 29 complaints and 9 violations.
During the 2011 fiscal year, the Mississippi Agriculture Department's petroleum division inspected 71,956 pumps at 2,961 retail locations around the state, according to the department's annual report. The report indicates the agency issued 2,423 violations in FY2011.
Supervisors did not take up Stokes' controversial "sagging pants" ordinance, which he first introduced to the Jackson City Council during his tenure as councilman. The proposal was on the agenda but Stokes said board attorney Crystal Wise advised him that a public hearing must take place before supervisors can take a vote on it.
Also, to ensure the ordinance "passes legal muster" Stokes said it would fall under the county's public indecency statute. He added that his ordinance does not impose fines and will not generate revenue for the county. Instead, the proposal, Stokes said, "tries to correct a wrong that's gotten out of control in our country."
Stokes' proposed council ordinance failed on a vote of 4-2 in 2009.