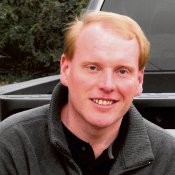 When I met Haley Barbour he was running for governor for the first time in 2003. It was at the Black Hawk political rally here in Carroll County. I have to give him credit: He is good at the one-on-one politics required at settings like the one here. I believe that he is as much at ease whether at a rural political rally or a corporate boardroom. A year ago, I figured he would be making national headlines when 2012 came around.
I ended up being right about the former governor making headlines, but I figured he would be running for president. I was wrong about the kind of headlines he made: They would be from the pardons he made during the last days of his governorship.
I disagree totally with these pardons; in a way it is hard to understand. It sounds like something out of a John Grisham novel, and it just doesn't match up with the man I first met at that political rally here more than eight years ago.
With any decision comes consequences, and history will have to decide how this will play out for Barbour's legacy as the state's chief executive. However, these pardons should not affect the state's use of inmate labor. The use of inmate labor has benefited this state and a lot of local town and county governments—if it is used right.
I know this from first-hand experience. Several years ago, when I was mayor of North Carrollton, we used inmate labor from the Carroll/Montgomery Correctional Facility in Vaiden. From cutting grass to putting up Christmas decorations and picking up litter to whatever the job may be, they were able to do it. I found out there is a lot of knowledge that these trusties have about labor in different areas. And it saves money—where else is a government going to get free labor? In today's economy, where budgets are being cut and services are being cut, it is more important that local and state governments look at cost-saving measures.
Any inmate work program has to be carried out right. We should not have any violent offenders doing trusty work. A big factor is having trained and responsible guards to oversee the inmates. Also, it is good for the prisoners to work. As much as it costs to house prisoners, a work program for them only makes sense.
When Gov. Phil Bryant decided to discontinue the use of inmate labor at the governor's mansion he had to seek $119,000 to replace the labor for 18 months. This shows that using inmate labor is the more conservative approach that is needed now more than ever as a cost savings while, at the same time, getting good work done. There is no telling how much money inmate labor has saved counties and cities across this state over the years.
I supported inmate labor and dealt with it first hand years ago. The key is handling it right. Having citizens safe is the first and foremost concern. I still support inmate labor today. It would be a shame if a bunch of pardons—that shouldn't have happened in the first place—ended the good work that has and can still be done.
Ken Strachan is a former mayor of North Carrollton. He serves as the Carroll County coroner and is a former member of the State Democratic Party Executive Committee.