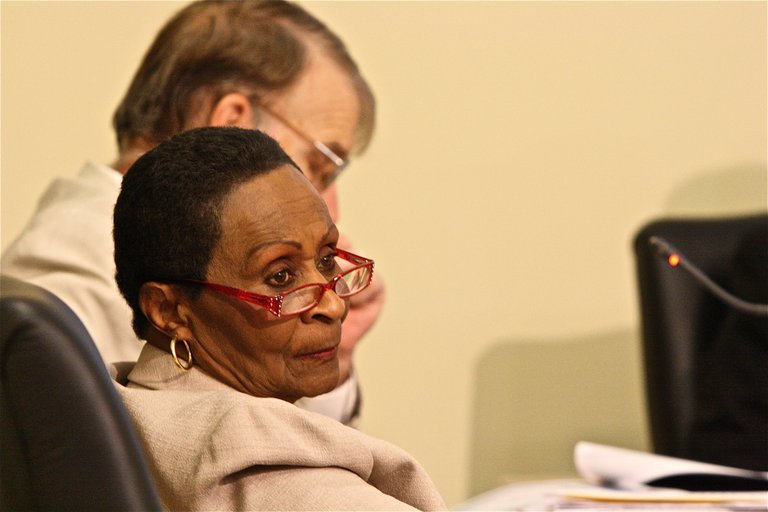 The Jackson Public Schools board approved a $206 million JPS budget for the upcoming year at a meeting yesterday by a vote of six to one. The budget, which now goes to the city council, requires a property-tax increase.
The board passed a resolution to request the property tax increase from the city by a vote of four to zero. Otha Burton, Monica Gilmore-Love and Timothy Collins abstained from the vote.
JPS is requesting that the city increase its millage rate by 3 to 3.5 mills this year. Millage rate is a way of calculating property taxes, and the increase would mean an increase between $30 and $35 in yearly property taxes on a house with a value of $100,000.
Prior to its vote on the budget, the JPS board held a public hearing. Only three citizens, all with business interests in JPS, spoke during the open hearing.
By law, JPS must submit a budget proposal to the city council for approval by July 1. The city then has until September to set the tax rate as needed to fit the budget.
Sharolyn Miller, JPS' chief financial officer, said June 14 that the school board plans to request about $86.1 million from the city for next year, down from the $87.3 million it received for the 2011-2012 school year.
Included in the school district's budget are cuts to operational costs so the district can put more money toward paying off debt, including $150 million in bond issue debt. The district will lower operation costs from $72.5 million to a little over $69 million to help offset the $2.3 million it needs to pay on the pair of bond issues they received in 2006 and 2008.
To cut costs, JPS has eliminated 80 non-instructional jobs in the district. Miller said JPS has streamlined its administrative office, reconfigured its curriculum and campus enforcement offices and rebid multi-year contracts, such as site care and waste management. The plan does not include laying off any teachers.