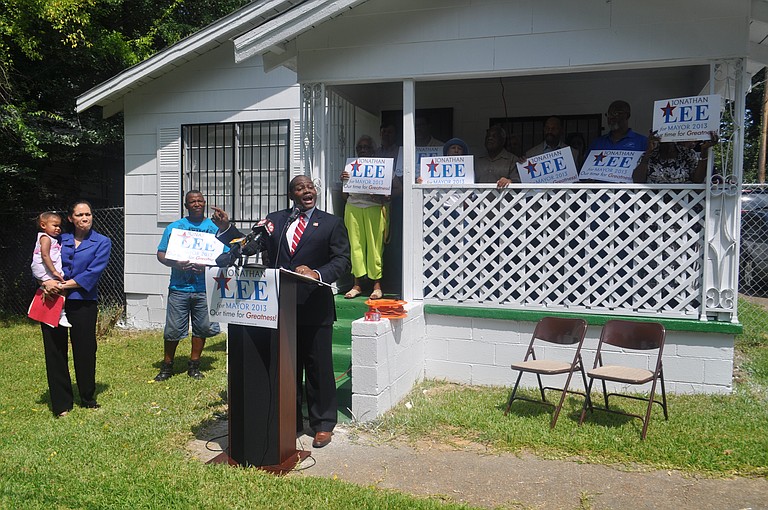 Originally published July 31, 2012 at 1:19 p.m., updated July 31, 2012 at 1:53 p.m.
JACKSON — Jonathan Lee has made his well-known candidacy for mayor official.
In front of his grandmother's former home at 1320 Perkins St. in the Georgetown neighborhood, Lee unleashed his new campaign slogan: "Our Time for Greatness."
"Our campaign will attempt to describe a tale of two cities: the tale of the Jackson that we know today versus the Jackson that we want to build for tomorrow," Lee said in the 90-plus degree heat during his announcement speech. "Over the last 16 years, we've lost hope, we've lost vision, and we've lost time. Our city's leadership says Jackson is good. I'm running for mayor, because if this is good, it's not good enough.
"Working against 16 years of the status quo will be an uphill battle," Lee said. "Jackson is worth the fight. And I'm ready to fight."
Photo Gallery
Jonathan Lee Mayoral Announcement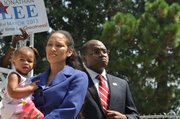 Jonathon Lee announced his candidacy for Mayor on Perkins Street.
Lee, 34, said some will say he is too young to be mayor of Jackson.
"At age 30, Ida B. Wells was changing the conscience of the country. At age 34, Dr. (Martin Luther) King was organizing the march on Washington. At age 35, John F. Kennedy was in the U.S. Senate. At age 37, Medgar Evers had lived, served and died for the Movement, Lee said." "I'm not likening myself to these people, but responsibility has no age."
Lee has been the president of Mississippi Products Inc. for 10 years. He also helps organize the weekly Friday Forum at Koinonia Coffee House, where citizens get the opportunity to engage community, city and state leaders and officials.
A graduate of Mississippi State University, Lee believes the capital city is not currently the beacon of progress and economic growth the state needs.
"In the city of tomorrow, we will focus on a deliberate plan of action to maintain and attract business, not just throw ill-conceived ideas against the wall to see what sticks," Lee said. "We will consult you, the residents, on the kind of housing and economic development projects you dream of for your community."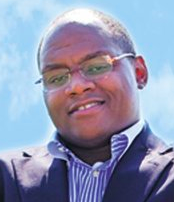 Lee's interview is the first in JFP's series with 2013 Jackson mayor candidates. They will be posted at jfp.ms/mayorsrace as the campaign progresses.
The issue of crime is sure to come up repeatedly in every mayoral or council candidate's campaign for next year's election. Lee said the answer to crime starts with a change in how the police force runs. He mentioned recent issues with overtime at the Jackson Police Department.
"We've got a huge morale problem amongst our police officers," Lee said. "I think a lot of their complaints are founded. If we expect people to come to work and give Jackson its best, we're going to have to give those employees our best. That means addressing those overtime issues and those progression issues for job advancement."
He also said that he would like to put more officers on bikes. That would save the city money on fuel and upkeep for squad cars, while not reducing police presence in neighborhoods.
Lee has been a staple in the business and nonprofit communities of Jackson for a decade. He's served as the president of the Jackson Chamber of Commerce, on the board of directors for Baptist Hospital, Operation Shoestring, Midtown Partners Community Development Center, the Mississippi Minority Business Alliance and the Farish Street YMCA.
Check out the JFP Interview with Jonathan Lee here, where he unofficially announced his candidacy a month ago. http://www.jacksonfreepress.com/news/2012/jul/04/jfp-interview-jonathan-lee/