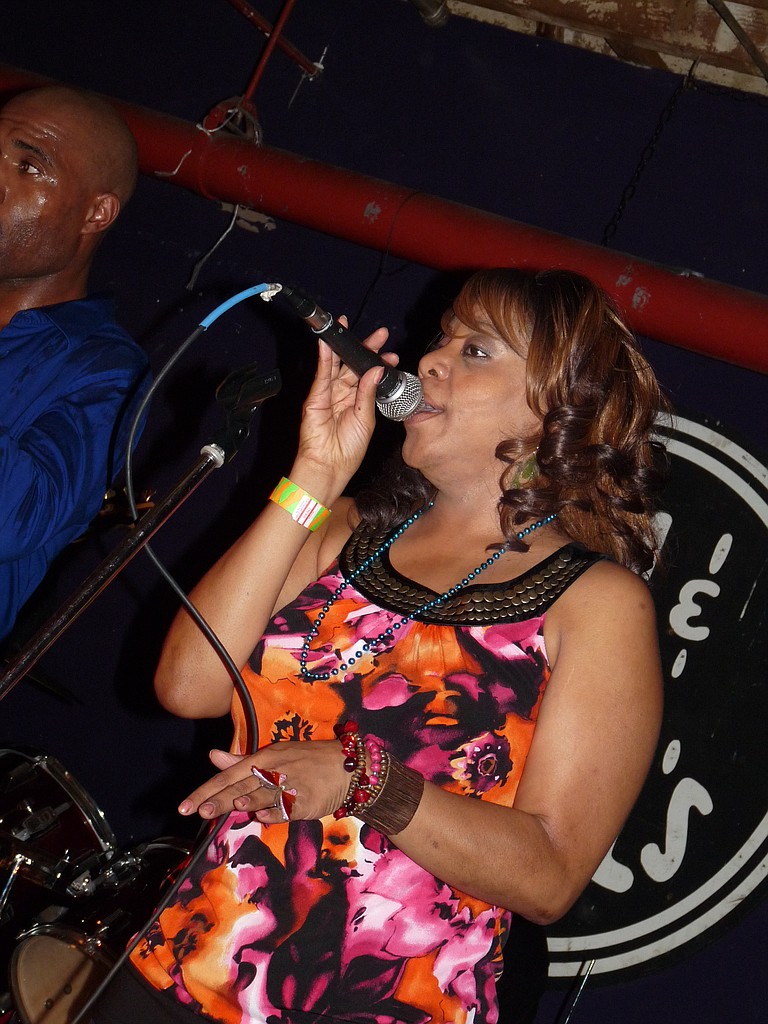 Eight years after its conception, Time to Move Band is still making people in Jackson move, dance and sing along to its high-energy sets and soulful arrangements.
Time to Move Band's current lineup consists of John Parker, 56, who plays bass; drummer Eric Cager, 37; keyboardist Benjamin Bradley, 45; guitarist Martin Ingram, 46; and vocalists Tim Jackson, 38, and "Lady Mary" Henderson, 40.
The band has a repertoire of about 80 to 100 cover songs, but unlike other groups, Time To Move rarely, if ever, has a set list for a particular show. "We feed off the audience, and we can play anything. We can adapt to any crowd," Bradley says.
Parker says some of his musical influences include old-school soul and funk bands like Earth, Wind and Fire; Con Funk Shun; The Temptations; and Parliament; as well as rock acts like the Doobie Brothers. The other band members also bring their influences from past musical experiences, ranging from Prince to Jill Scott, making the band even more diverse.
"You will get a high-energy, up-tempo show," Parker says. "We are a dance band, and that's what you'll do."