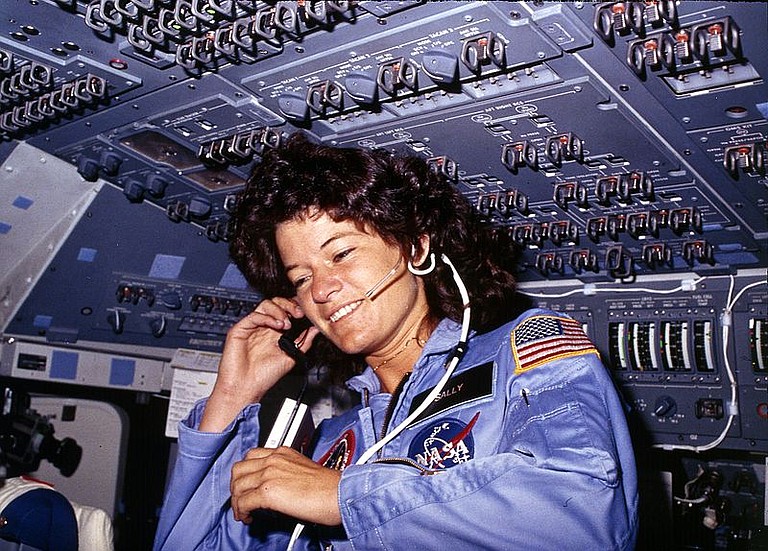 California native Sally Ride's journey began in 1978, when NASA chose her and six other women for astronaut training, a male-dominated field. She became a household name and an inspiration to women in 1983, when she became the first American woman to travel to outer space.
On July 23, Ride died of pancreatic cancer at age 61, leaving behind a legacy that encourages women and men to pursue their dreams.
Ride focused on the pursuit of science. She received her bachelor's degree in physics and english from Stanford University and continued her education until she received a doctorate in physics. As an astronaut she logged 343 hours in two separate flights: her debut flight in 1983 and another in 1984. After leaving NASA in 1987, she went on to co-write several science books for children.
In 2001 Ride started her own company, Sally Ride Science, which provides young girls and boys as well as teachers with the knowledge necessary to further their scientific educations.
Sally Ride Science strongly encourages young girls to become interested in science. The program offers a science festival for 5th to 8th grade girls, giving them the opportunity to meet with local scientists and engineers to discuss and explore future scientific careers. It also provides parents and teachers an opportunity to learn howto encourage their daughters and students in scientific pursuits. A major goal for Sally Ride Science is to change the perceptions of women's roles in the field of science.
Sally Ride was a pioneer whose actions provided women and young girls with the chance to pursue careers in the scientific community. Her accomplishments as an astronaut are only matched by her devotion to expanding the minds of children.