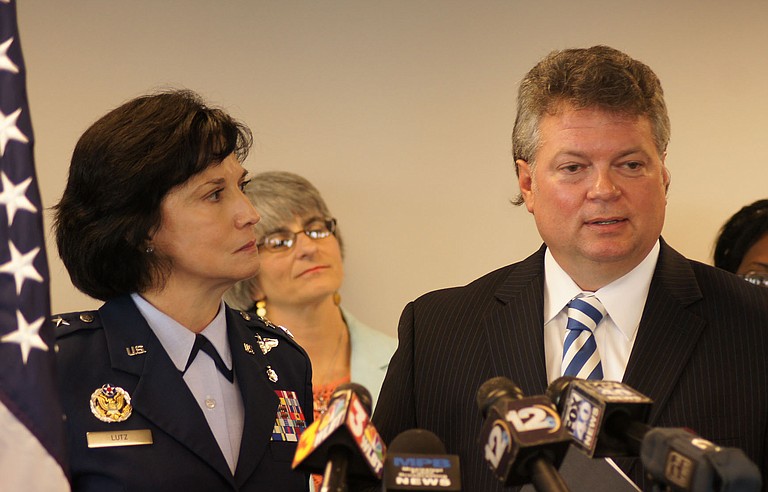 Thousands of Mississippians who got swept up in the foreclosure crisis by losing their homes or falling far behind on mortgage payments might get some help under a new state program.
As part of Mississippi's portion of the $25 billion settlement against the nation's five biggest banks, the state will receive $13.6 billion to avoid foreclosures in the future and help states combat deceptive loan-making practices.
Democratic Attorney General Jim Hood worked with House Appropriations Committee Chairman Herb Frierson, R-Poplarville, to create legislation establishing the Mississippi Foreclosure Prevention Consortium to direct people threatened with foreclosure to counseling, legal and other resources.
Of the sum Mississippi received, $5.8 million is going to the consortium and the remaining $7.7 million is going to the state's general fund. Hood said the consortium didn't require the full $13.5 million.
Nonprofits participating in the three-year-long consortium include Money Management International, Mississippi Home Corporation, Mississippi Center for Justice, Mississippi Center for Legal Services, North Mississippi Rural Legal Services, and Mississippi Military Department.
Major General Catherine S. Lutz, commander of the Mississippi Air National Guard, said the program offers some peace of mind to the 10,000 members of the Guard who face financial stress as a result of repeated deployments.
"It takes a special person who would put their life on the line, leave their job, leave their community and jeopardize losing their civilian job in order to serve," Lutz said.
Of the settlement funds, part is earmarked for people who have already lost their homes and another to help people who are behind on their payments.
When foreclosure victims contact the help line at 1-866-530-9572, an operator will direct them to free counseling services or free legal help.
Beth Orlansky, advocacy director at the Mississippi Center for Justice, said the organization is dedicating two attorneys to the effort.
"There are so many Mississippians who lose their jobs and then don't pay for six months and then get so behind that they can't get back up," Orlansky said. "If we could renegotiate the loan without them losing their homes, it really is a win-win for everybody."