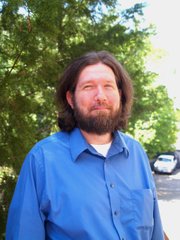 We're days away from the start of football. The NFL Hall of Fame game is Aug. 5. I can already smell in the air that football is coming.
Thursday, July 12
Basketball (8-10 p.m. ESPN): Exhibition game between the Dominican Republic and the United States team live from Las Vegas. Team USA is tuning up for London.
Friday, July 13
WNBA (7-9 p.m. Sports South): The Atlanta Dream hit the road to face the San Antonio Silver Stars on a night that's light on sports.
Saturday, July 14
Cycling (7-10 a.m. NBC Sports Network): The Tour de France hits stage 13 on Bastille Day in a 217-kilometer ride (a little under 134 miles) from Saint-Paul-Toris-Chateaux to Le Cap d'Agde.
Sunday, July 15
NASCAR (noon-3:30 p.m. TNT): Sprint Cup travels to the New Hampshire Motor Speedway for the Lenox Industrial Tools 301. Ryan Newman won this race last year.
Monday, July 16
Basketball (4:30-6:30 p.m. ESPN 2): The U.S. Women's basketball team gets ready for London with a match against Brazil. The U.S. Men play Brazil's men following the women's game.
Tuesday, July 17
NFL (8-9 p.m. ESPN): "2011 Denver Broncos Yearbook" takes a look back at the 2011 Broncos' season as Tim Tebow saved Denver and upset the Pittsburgh Steelers in the playoffs.
Wednesday, July 18
Soccer (8:30-10:30 p.m. ESPN): Champions League winner Chelsea faces the Seattle Sounders in the 2012 ESPN Summer Soccer Series.
The New Orleans Saints and the Arizona Cardinals play in the 2012 Hall of Fame game in Canton, Ohio, Aug. 5. Hopefully the days will pass quickly, so we can all get back to football.