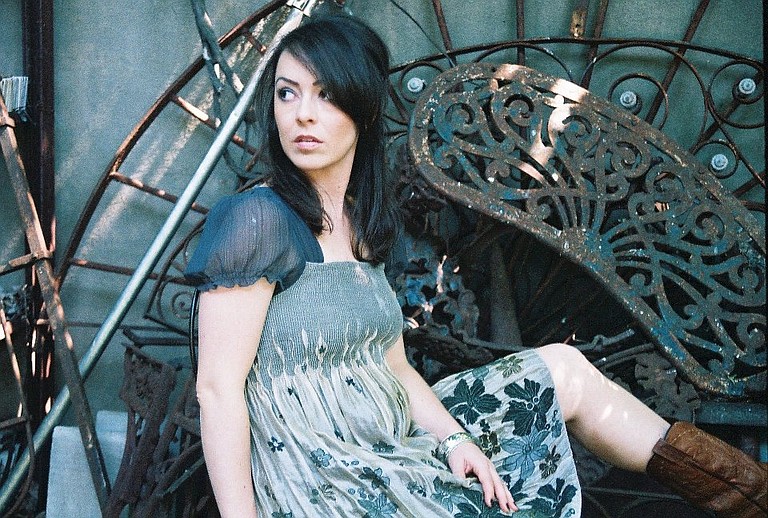 When India Ramey stopped practicing law in 2009, she decided to start a music career. "Singing is the way I want to spend the rest of my life," she says. Birmingham online magazine "You Hear This" describes Ramey's music as "country, with heavy folk, bluegrass and blues overtones, with strong booming, wide ranging vocals that lean toward the pop-country side and dark lyrics filled with irony and sarcasm that have an alt-country vibe."
Now, Ramey has her own touring band, and will be in Jackson at Hal & Mal's on July 13. Her band features Sue Nuckols on fiddle, Ramey and Will Cash on guitar, Nick Recio on drums, Taylor Propp on bass and Elizabeth Geller on background vocals.
Ramey released her debut album, "Junkyard Angel," in 2010 and is working on her second, currently in pre-production stages. "Junkyard Angel," which is comprised of all original songs except for a cover of Crystal Gayle's "Ready for the Times to Get Better," reflects her time growing up in a dysfunctional family. "I've poured my heart into this album. I address my father in a lot of the songs, speaking to and out against him about what my mother had to endure," she says.
Her early life led to a life-long passion to speak out against domestic violence. She volunteered to help battered women while in college and prosecuted violent crimes against women as a county prosecutor in Montgomery.
Some of the songs she wrote are about happier times in her family. She sings about her grandfather's courtship of her grandmother in "Red-Headed Girl." She describes another song, "One More Shot," as being just for fun and "an old-school honky-tonk song."
India Ramey performs at Hal & Mal's (200 S. Commerce St., 601-948-0888) on July 13. Visit indiaramey.com.