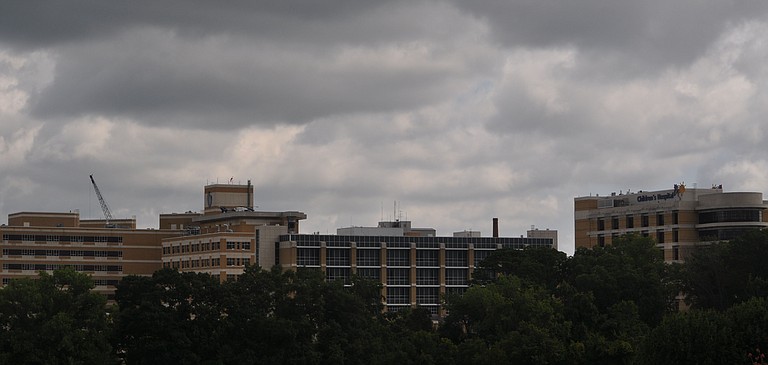 When Congress created Medicaid in 1965 as part of the same legislation that established the Medicare program for senior citizens, fears abounded that the government's new health-care giveaways would lead to a crippling run on the nation's hospitals.
It didn't. In fact, Medicaid--a state-federal partnership designed for extended health-care coverage to the "medically indigent"--worked so well that in 1966 an assistant secretary of health, education and welfare under President Johnson predicted that Medicaid would render charity hospitals no longer necessary within a decade.
More than 40 years later, Medicaid has neither driven hospitals out of business nor ended their practice of providing charity care--at least not yet. Now that the U.S. Supreme Court has upheld the Patient Protection and Affordable Care Act, including the ballyhooed requirement that every American get insurance or be fined, Medicaid will undergo its most significant changes in more than four decades.
That's if the nation's state lawmaking bodies, which would have to legislate any adjustments to a state's eligibility requirements, choose to let those changes take place. Because the court rule that the federal government couldn't coerce states into loosening Medicaid eligibility, many Republican-led states, including Mississippi, that opposed the health-care law that is the legislative hallmark of President Obama's first term are poised to balk.
Gov. Phil Bryant told Mississippi Public Broadcasting in recent interview that the state should look "to reduce the welfare cost to Mississippians," referring to social safety net programs like Medicaid and that increasing the Medicaid rolls by 400,000 would irreparably damage the already stressed state budget.
The figure Bryant cites comes from an analysis his predecessor, Gov. Haley Barbour, commissioned to study how much the state would have to spend to comply with the ACA. The report, conducted by Brookfield, Wisc.-based Milliman Inc., found that adding nearly a half-million more people to Medicaid would cost $1.7 billion over the next ten years. Milliman's actuaries show that health reform would cost the state nothing until fiscal-year 2017 when the state would pay $57 million more into Medicaid, which would draw $2.2 billion in federal funds. By 2020, the analysis states, the state would be spending $598 million on Medicaid and getting $14.6 billion from the U.S. government.
The thinking behind ACA was that if states expanded Medicaid, hospitals would see their share of uncompensated costs go down because the government or private insurer would be on the hook for the bills.
Behind insurance companies, hospitals would be the biggest industry benefitting from the health-care overhaul, because the Medicaid expansion serves as a built-in mechanism to wipe away much of the debt hospitals say they eat every year. In 2009, the American Hospital Association estimated this uncompensated care represented 6 percent of hospitals' total expenses, around $40 billion. Compare this to $21.6 billion in 2000 and $12.1 billion in 1990.
Until now, hospitals got some of the money back through federal Medicaid disproportionate share hospital, or DSH, reimbursements, but ACA phases out DSH payments in exchange for getting more people enrolled in Medicaid. There is another important tradeoff in the expansion: Medicare funding to hospitals would decrease to help offset the cost of broader Medicaid coverage.
Mississippi hospitals could see $5 billion in DSH money go away and another 200,000 people fall into a "gap" where they're not covered by Medicaid but they don't qualify for private insurance, said Gwen Combs, vice president for policy with the Mississippi Hospital Association.
"If you do the math, those are things that leave hospitals in a vulnerable financial position," Combs said.
Hospitals argue that adding people to Medicaid will spur greater demand for health-care services. Namely, more need for health-care professionals necessitating more tongue depressors, Band-Aids, syringes, and MRI machines (to say nothing of the jobs created by constructing new facilities.)
Even spending on what Bryant derides as "welfare" spurs economic grow, even more so than corporate tax cuts, according to a 2009 analysis from the Jackson-based Mississippi Economic Policy Center.
MEPC's report examines the multiplier effects of various government stimulus programs and found that for every $1 increase in Supplemental Nutrition Assistance Program benefits real Gross Domestic Product increases by $1.73. In other words, for every dollar the government spends on food stamps, it gets that dollar plus 73 cents in economic activity in return, almost doubling its investment.
"At this point, the story that's not being told is the federal share of money coming into the state," said Ed Sivak, MEPC's director.
"Over the period from 2014 to 2019, state expenditures for the newly eligible Medicaid recipients will be about $11.4 billion with the federal government paying 97 percent of those costs," states a Center for Mississippi Health Policy report "How will health care reform affect Mississippi?" Based on that figure, the cost to Mississippi will be about $342 million over six years, or $57 million a year. To put that into perspective, the state Department of Corrections budget request for 2013--a single year--was $339,194,667.
"With that much federal money coming into the state, there's going to be jobs associated with that in addition to expanding health outcomes in the state," Sivak said. "It's probably the biggest economic opportunity that (the federal government) has had for us in a long time...It's going to put the infrastructure into place so that we can improve our health outcomes while generating additional economic activity which creates jobs."
Researchers in New Mexico discovered Medicaid had a similar multiplier effect in a survey conducted in October 2008. The New Mexico Fiscal Policy Project study "Medicaid: An Integral Part of New Mexico's Economy," concluded that state spending on Medicaid had a multiplier effect of $4.90 (it includes the federal government's match).
MHA's Combs agrees that Medicaid spending could benefit the state's economy. Statewide, Medicaid revenue is 16 percent of hospitals' revenue base, she said.
"When you fan that out into salaries, and you turn around and fan that out into supplies and construction, that's a fairly large economic impact, particularly on small communities," Combs said. She added that the hospital association would work on educating lawmakers who would have to pass legislation to expand Medicaid.
"We understand that we have to have education, and we have to have highways, so it does become a real question of whether Mississippi can afford a Medicaid expansion," Combs said. "On the other hand, can we afford not to?"
U.S. Health Care; Paying More for Less
The United States pays more than twice as much as any other country in the world for health care without an offsetting benefit of better outcomes; our system is ranked 37th in the world in terms of outcomes.
Mississippi ranks No. 1 in the U.S. for adult obesity, teen birthrate and infant mortality reported the Mississippi State Medical Association in its Public Health in Mississippi Report Card 2012.
Stimulus Multiplied
A 2009 Mississippi Economic Policy Center report examined the multiplier effects of government stimulus programs, including: unemployment benefit, tax breaks, food stamps, etc. The figures below represent return on every dollar spent.
Permanent Tax Cuts • Make Bush income tax cuts permanent 0.31 • Make dividend and capital gains tax cuts permanent 0.38 • Cut in corporate tax rate 0.30
Spending Increases • Extending Unemployment Benefits 1.64 • Temporary increase in food stamp benefits 1.73 • General aid to state governments 1.38 • Increased infrastructure spending 1.59
Document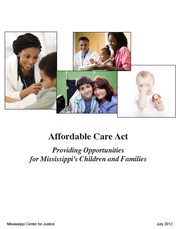 Who's Eligible for Medicaid?
In Mississippi, Medicaid provides low to moderate-income families and children with medications, plus doctor, hospital and nursing care. Eligibility is based on the federal poverty level. For a family of four the 2012 FPL is $23,050. Right now, just under a quarter of all Mississippians are eligible for Medicaid. Individuals are not covered.
| | | |
| --- | --- | --- |
| Eligible | Monthly Income Limit (family of four) | Percentage of FPG |
| Children under age 1 | $3,446 | 185 |
| Children ages 1 to 5 | $2,478 | 133 |
| Children ages 6 to 18 | $1,863 | 100 |
| Parents | $819 | 44 |
| Pregnant women | $3,446 | 185 |
Under the Affordable Care Act, everyone under age 65 at or below 133 percent of FPL becomes eligible for Medicaid, including individuals.
Source: Mississippi Center for Justice
UPDATED 7/11/12 to correct a calculation error.