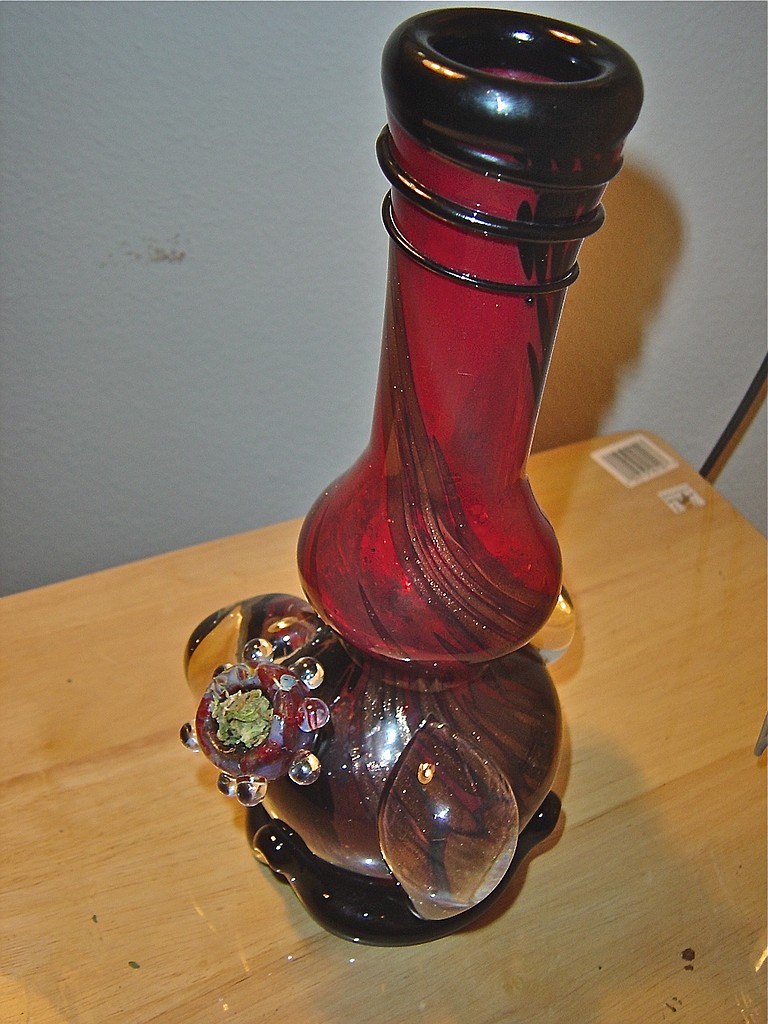 You've likely noticed display cases in some convenience stores around the city stocked with glass and metal pipes, digital scales and "cocaine spoons." Some members of the Jackson City Council are now trying to get those items out of city stores.
The city Planning Committee, chaired by Ward 6 Councilman Tony Yarber, passed an amendment to the city ordinance on drug paraphernalia July 9 to impose the same penalty on store owners who sell such items, deemed "drug paraphernalia" under section 41-29-105 of the Mississippi Code, as those imposed on anyone charged with possession of paraphernalia. Under state law, the penalty is a fine of up to $500 and up to 90 days in jail, Deputy City Attorney James Anderson said. The Council does not have the authority to add to or change that penalty.
State law sets a wide definition of drug paraphernalia. It defines it as "all equipment, products and materials of any kind which are used, intended for use, or designed for use, in planting, propagating, cultivating, growing, harvesting, manufacturing, compounding, converting, producing, processing, preparing, testing, analyzing, packaging, repackaging, storing, containing, concealing, injecting, ingesting, inhaling or otherwise introducing into the human body a controlled substance in violation of the" law.
The current Jackson ordinance only imposes the penalty on individuals found with paraphernalia in their possession, not on store owners who sell it. If the new ordinance passes at the next regular council meeting, those owners will be subject to the fines and sentences as well.
"Typically, in the history of this country, is that any law that has been created, especially as it relates to drugs--the selling of drugs, the usage of drugs--has never dealt with the folks who are higher on the totem poll," Yarber said after the meeting in City Hall. "It has never dealt with the folks who fly the planes. It doesn't deal with the people who organize it. It deals with the man who uses the drugs. You're not putting a dent in crime and in drugs when you put a crackhead in jail. You're not helping nothing. So if you want to put a dent in it, you go to the people who are helping to propagate (it). That's what I intend to do with this."
The city's problem arises with the definition of drug paraphernalia. State law states that courts should use common sense when determining if something is drug paraphernalia. It also lists 14 factors that the court should consider when determining paraphernalia.
The determining factor that will likely give the city its best case at cracking down on pipe and scale sellers reads: "Direct or circumstantial evidence of the intent of an owner, or of anyone in control of the object, to deliver it to persons whom he knows, or should reasonably know, intend to use the object to facilitate a violation of the Uniform Controlled Substances Law; the innocence of an owner, or of anyone in control of the object, as to a direct violation of the Uniform Controlled Substances Law shall not prevent a finding that the object is intended for use, or designed for use as paraphernalia."
It is much easier under state law to prosecute someone who has bought and used the paraphernalia for drug cultivation, distribution or use, because residue from the drugs can usually be found in or on the paraphernalia.
When the pipes, scales or spoons are brand new, though, store owners can claim they are not for drug use, making them harder to define as paraphernalia under state law.
While prosecutors will find it difficult to prove a store owner's actual knowledge of the eventual use of the products he or she sells, they may be able to prove sellers "should reasonably know" that digital scales and glass pipes, sold side-by-side, will likely be used in the ingestion or distribution of illegal drugs.
Jackson Police Department Chief Rebecca Coleman said her officers are not able to enforce the state law on store owners because currently, neither city ordinance nor state law explicitly defines the products as paraphernalia when they are in a store.
"There would have to be some language put in the ordinance to say that if it's a certain type of pipe or papers, which could be used for drugs, then it's illegal to sell this in a convenient store," Coleman said.
Coleman said JPD will enforce the proposed ordinance if it has instructions that tell her officers what, exactly, is illegal to sell. Until then, she said, JPD does not have authority to stop store owners from selling the items Yarber wishes to make illegal.
Council Elects Yarber President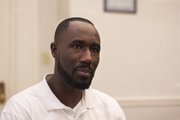 The Jackson City Council elected Tony Yarber, Ward 6, the new council president today. Charles Tillman, Ward 5, replaced Yarber as vice president.
Chokwe Lumumba, Ward 2, nominated both of the new officers. Tillman nominated former president Frank Bluntson, Ward 4, to remain in his seat. Yarber beat out Bluntson by a vote of 4-2.
It was no surprise that Lumumba quickly spoke up to nominate someone to replace Bluntson. Both Lumumba and Bluntson have announced they will run for mayor of Jackson in 2013. Some council members have accused Bluntson of campaigning from the president's chair in recent weeks.
Tillman was the only member nominated for vice president.
Council Rejects Iron Horse, Then Approves
Tillman had a change of heart concerning the Iron Horse Grill during Tuesday's regular council meeting.
He, along with Cooper-Stokes and Lumumba, voted against an order to approve backing a $2.5 million loan from the Jackson Redevelopment Authority to Capitol Hotel Associates, resulting in a 3-3 split. The majority had to vote for the order for it to pass.
A few minutes later, Tillman asked for a motion to reconsider the vote. After the motion passed, the council held a revote on the order, resulting in a 4-2 approval.
At the July 2 special council meeting, Tillman said JRA should make CHA's presentation a model for future developers. "This is one of the better presentations I've seen in a long time," Tillman said. "I like what I see."
Apparently, he momentarily forgot what he saw Tuesday.