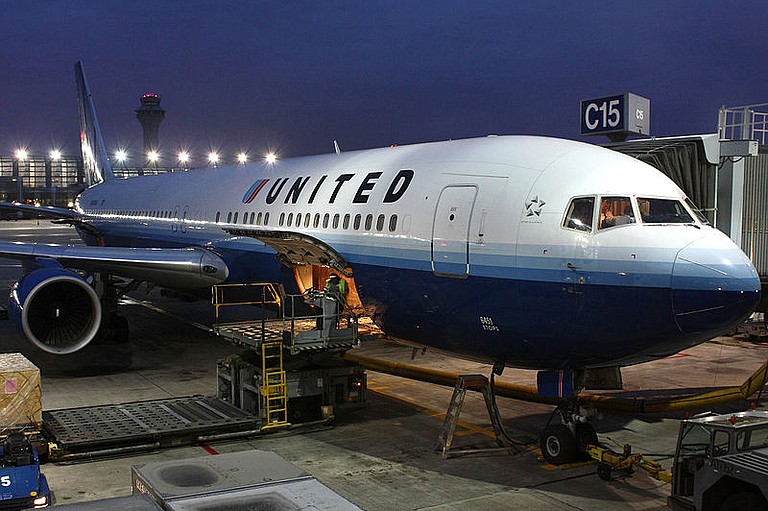 The Jackson Municipal Airport Authority and United Airlines will begin daily, nonstop service to Chicago's O'Hare International Airport Nov. 4, 2012. United will offer its United Express service using 50-seat Embraer ERJ-145 aircraft.
"JMAA and United Airlines have been working together to link Jackson to the nation and the world," JMAA Chief Executive Officer Dirk B. Vanderleest said in a statement.
"We are delighted to connect these two cities and offer customers in Jackson access to the Windy City and United's global network," said Martin Kammerman, senior manager of network planning at United.
From its hub in Chicago, United offers nearly 600 nonstop flights each day to more than 150 destinations worldwide--dozens more flight and destination options than any other airline.
New Salon Opening
The Hair Boutique Salon will hold a ribbon-cutting ceremony and grand opening on Tuesday at 4 p.m.
The exclusive design essentials salon is located at 310 Mitchell Ave. in Jackson. A hair salon and boutique in one, Hair Boutique Salon promises to leave customers "fabulous from head to toe."
Salon representatives will give away door prizes and free samples at the ceremony.
Jackson Business Development Professionals Roundtable
The Jackson Business Accelerator Collaboration, or Jackson Business, is holding a roundtable meeting for small-business owners to discuss strategies for building a larger minority workforce and helping small businesses grow in Mississippi.
The meeting is 3:30 p.m. until 6 p.m. on Wednesday, July 18, at the Mississippi e-Center, 1250 Raymond Road, Jackson. For more information or to RSVP, email [email protected]
SBA Loan Seminar
The U. S. Small Business Administration's Mississippi District Office will collaborate with the Money Management International and conduct a Loan/Personal and Business Credit Seminar on Thursday, July 19.
Attendees will learn about SBA Loan programs, and an SBA presenter will inform them how to qualify for these loans and what local resources are available to them, as well as what kinds of larger projects SBA can now take on with their new $5 million limit. Money Management International is giving a presentation titled "Personal and Business Credit."
Attendance is free; however, seats must be reserved beforehand. There is a limited number of seats, so those interested are asked to go online to reserve a seat at events.sba.gov beforehand.
The Seminar begins at 1 p.m. in the SBA District Office 10th floor conference room located at Regions Plaza, 210 E. Capitol St.
New Shopping Center Planned for Pearl
A new outlet store shopping center is under construction in Pearl's Trustmark Park area. Plans have it at 325,000 square feet, with about 70 outlets possible. While developers did not give any estimates, they believe this shopping center will bring permanent jobs to the area and increased tax revenue.
Best For West Meeting
West Jackson business owners, stakeholders, allies and neighborhood association members are meeting to discuss the proposed low-income housing tax credit development on Robert Smith Jr. Parkway.
The meeting will take place today, July 10, from 5 p.m. until 7 p.m. at the Koinonia Coffee House (136 S. Adams St., Jackson).