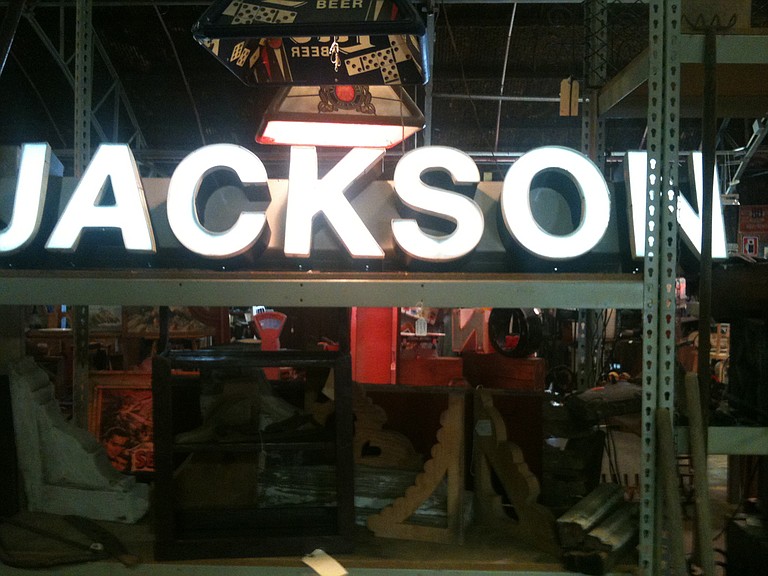 "To market, to market." So goes the nursery rhyme of our youth. But as a movement to shop local and support local growers through farmers markets continues to gain momentum and become a part of the community's collective ethos, I've been reminded of what going to market really means. Turns out, it's not only a way to shop local and benefit our community, but it's also a great way to find unique items and learn their stories from the people who produced them.
Many people know Robert Arender as a bartender extraordinaire (I call him the Drink Whisperer for his uncanny ability to know exactly what I want, even when I don't), but he also comes from a long line of tomato farmers. Robert's grandfather, Luther, started farming in 1977 and passed the tradition down to his sons, Robert, and his great-grandson, who proudly carry it on.
During tomato season, I get a thrill when he says that he has some out in his van so that I can get my fix on the way home—I'm one of those people who will eat a tomato like an apple with no shame. But if you don't want to corner Robert at the bar like a tomato junkie, you can find the Arender Boys at the Mississippi Farmers Market (929 High St., Open Tuesdays, Thursdays and Saturdays from 8 a.m. to 2 p.m.) and at Arender Tomatoes on Facebook. Of course, the market offers much more than tomatoes, and it's all fresh and beautiful.
The city is full of a number of specialty markets, too, and one of my favorites in that arena is the Asian market at Mr. Chen's Oriental Supermarket (5465 Interstate 55 N., 601-978-1865). Despite the fact that I don't actually cook, I grew up with a grandfather who adored cooking so much that he had a professional range installed in his home and read cookbooks at his kitchen table every day. It affected me so much that to this day, I remain fascinated with ingredients, grocery stores and the more theoretical aspects of food. So Mr. Chen's is kind of a playground for me. I love to look at the exotic produce, the fresh fish and the dry goods with labels that I can't read. It's an adventure, even if I only leave with some wasabi peas and a dragonfruit (OK, and some take-out).
Another of my favorite finds at Mr. Chen's is a handy fold-up fan that just happens to be embellished with tons of sequins (how could I resist?) That is perfect to carry in my purse during the summer.
And speaking of summer, a final market that's worth braving the heat is the Flowood Flea Market and Salvage (1325 Flowood Drive, Flowood, open Saturdays 9 a.m. to 5 p.m. and Sundays noon-5 p.m., $1 admission). I went on a recent Saturday afternoon out of curiosity and had no idea the treasure trove that awaited.
The warehouse holds more than 36,000 square feet of antiques and collectibles from 120 vendor booths. In addition, there's a salvage market with great architectural pieces.
The flea market was full of inspiration and things I never knew I wanted: lots of colorful glassware (entire sets), chandeliers, vintage wooden Coca-Cola crates and stacks of old records. It was all fabulous, and I imagined all sorts of possibilities for incorporating them into my décor.
Naturally, though, my favorite find in the flea market side was a booth that showcased vintage accessories. I walked away with a great little purse and a mink muff—and the proprietor laughing at my purchase of fur in the middle of June. But pre-fall collections are out in retail clothing stores, so it's not to early to start thinking about the cooler weather. Besides, it was just too good to pass up, even if it's not in season.
I hope you'll take the time this summer to think outside the Big Box and explore some of the unique markets the area has to offer (the area has plenty more than the ones I mentioned here). You might find things that surprise and inspire you, in addition to supporting some great local folks.