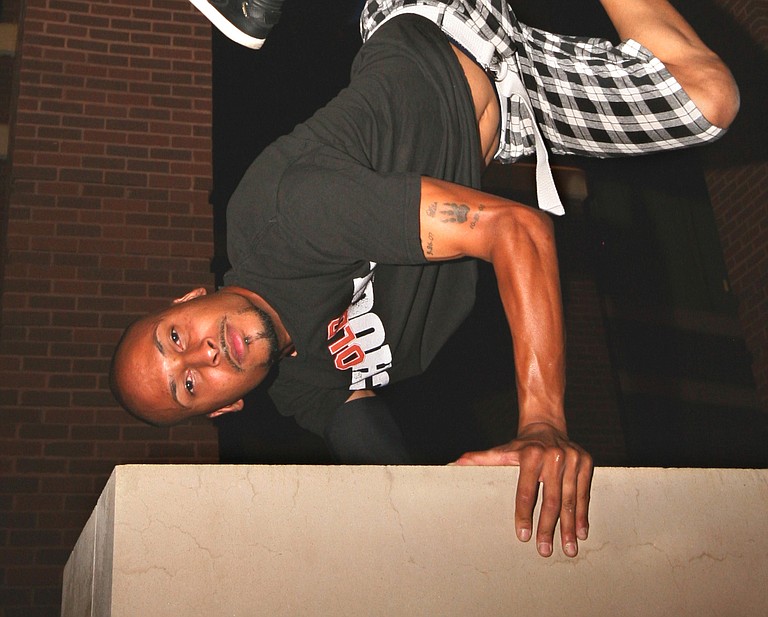 JACKSON — Luis Caballero was born in Puerto Rico and raised in Miami, Fla., where he found it hard to stay out of trouble. "The streets of Miami were not nice," he says. Cabellero says that the streets offer many dangerous distractions such as crime and drugs, but says dancing has always been an outlet for him.
Better known as b-boy Tony Touch on the street-dance scene, Caballero danced with Ill Moves Crew in Miami and regularly traveled to battle different crews. In 2004, he came to Jackson as a painting contractor, bringing his passion for breakdancing with him. After arriving here, he felt a void. He formed the Phase 1 dance team but found it challenging to battle. "It got to the point where nobody in the Mississippi area would battle us, so we ended up just starting an event," he says.
That event is Rip the Cypher, a family-oriented dance competition that takes place once a month or so. "Cypher is a circle of dancers expressing themselves, and ripping the cypher is whoever does it hardest," Caballero says. He and two other creative thinkers, DJ Young Venom and Cornelius "JagWar" Wilcox, hoped it would motivate others to start their own dance crews.
Caballero has a bigger dream for dance battling in Jackson: getting kids off the streets. "That was the purpose of Rip: to keep kids out of trouble and teach them the ethics of battling," he says. "Instead of fighting and being aggressive, (battling) helps you to channel all of that negative energy through dance."
Caballero says movies such as "You Got Served," "Stomp the Yard" and "Step Up" portray the aggressive side of dance battling. "It's not exactly like that," he says.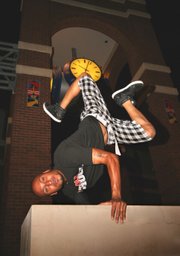 Rip the Cypher has become an outlet for teens. "College students were too busy, but high schoolers were YouTubing it and really getting into it," he says. "People come from all over to support the event, like (from) Memphis, Alabama and even California."
The mixed-style events include popping, breakdancing, crumping and locking, and Memphis jookin'. "More traditional events stick to one style," he says.
Now CEO and president of Unique Touch Painting LLC, Caballero, 27, also encourages youth to make good choices through workshops at the Boys and Girls Club and programs at school. "This year, I'll be doing a dance workshop at the (ACLU's Mississippi Youth) Hip Hop Summit," he says.
Cabellero hopes to create more events around the South, and he is in the process of planning one for the Gulfport-Biloxi area. Meanwhile, he spends much of his time instilling his love of dance in his five children. His oldest, Desiree, 9, is a cheerleader, and his youngest, 3-year-old Carlos, is perfecting his headstand. He encourages everyone who wants to dance to try it.
"Go. Show up," he says. "Network and meet the dancers. See something you like out there? Then ask them about the style."