Wednesday, January 4, 2012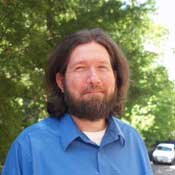 In the words of Jim Mora, "Playoffs! Playoffs!" Yes, the NFL playoffs begin this weekend.
Thursday, Jan. 5
NBA (7-9:30 p.m. TNT): LeBron James and the Miami Heat take their talents to Atlanta to play the Hawks.
Friday, Jan. 6
NBA (7-9:30 p.m. ESPN): Reigning MVP Derrick Rose takes his Chicago Bulls to Orlando to face Dwight Howard and the Magic.
Saturday, Jan. 7
NFL Playoffs (3:30-11 p.m. NBC): It's an NFL-playoff double header to kick off wild-card weekend. First up is the Houston Texans hosting the Cincinnati Bengals at 3:30 p.m., followed by the New Orleans Saints hosting the Detroit Lions at 7 p.m.
Sunday, Jan. 8
NFL Playoffs (noon-3 p.m. Fox): Wild-card games continue as the New York Giants host the Atlanta Falcons. ... NFL Playoffs (3-6 p.m. Fox): The final wild-card teams face off as the Denver Broncos host the Pittsburgh Steelers.
Monday, Jan. 9
College Basketball (6-8 p.m. ESPN): The West Virginia Mountaineers travel to face defending champions Connecticut Huskies in a Big East conference game.
Tuesday, Jan. 10
College Basketball (6-8 p.m. ESPN): The Georgia Bulldogs head to Gainesville and the Florida Gators.
Wednesday, Jan. 11
NHL (6:30-9:30 p.m. Versus): Two of the best in the NHL face off as the Pittsburgh Penguins take on Alex Ovechkin and the Washington Capitals. Maybe Sidney Crosby will retire or finally play hockey.
The football season is nearing an end, but college national signing day and the NFL Draft are just around the corner. After that, it's the long football-less summer. I am already counting the days to preseason football.
Follow Bryan Flynn at http://www.jfpsports.com, Facebook and @jfpsports.