Friday, February 17, 2012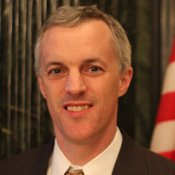 Gov. Phil Bryant's budget recommendations call for a 15-percent funding reduction for the Mississippi Library Commission. Bibliophiles are gearing to keep the cut from being so steep and, at the least, keep them on par with proposed cuts at other state agencies.
Bryant laid out a state spending plan in January that called for 5.5 percent incuts to most state agencies, but he targeted some agencies, including the MLC and the Mississippi Arts Commission, for cutbacks of 15 percent.
Sharman Bridges Smith, the MLC's executive director, believes the governor and some of the lawmakers who will prepare the state's budget might have the false impression that MLC is just another state bureaucracy.
"It's important that people understand that not only are we a state agency, but we provide services statewide to libraries that provide services to their communities," Smith said. "I don't believe the governor had all the information in front him."
Smith said the library commission received approximately $12 million in state aid in the current fiscal year, 81 percent of which the MLC passes on to local libraries. Of that money, about $5 million goes toward supplementing the salaries of library employees, while $3.5 million covers employee health insurance, and $1 million helps pay for MAGNOLIA, a statewide system of electronic databases.
In early February, Smith wrote Bryant a letter highlighting the importance of libraries to the governor's legislative priorities. Besides stressing libraries' role in early childhood education and literacy, Smith noted their growing significance during the nation's economic recovery.
In Mississippi, 37 percent of the 2.7 million people who use the library every year are looking for jobs and filling out online applications, and increasingly, companies only accept online job applications.
Sen. David Blount, D-Jackson, is one of the lawmakers Jones identified to help rally other lawmakers to protect library funding. Blount points out that the Joint Legislative Budget Committee, which Bryant chaired when he was lieutenant governor, called for a more modest 5-percent cut to MLC.
Blount, whose grandmother was a librarian, said libraries are important to the communities they serve. "People across Hinds County and across Mississippi have a great deal of pride in their libraries," he said.
Previous Comments
ID

167105

Comment

Why would you assess such a large cut to the MLC? This is an agency that serves many Mississippians of all ages, income and color. When my laptop went bad, I had to head to the library. When we couldn't afford an ink cartridge, we could go to the library and print off my kids' reports. Libraries serve Real People not just corporations and businesses.

Author

833WMaple

Date

2012-02-17T13:46:21-06:00
ID

167114

Comment

This is really nice. Thanks for sharing

Author

Laserbehandling

Date

2012-02-18T00:51:00-06:00