Monday, February 13, 2012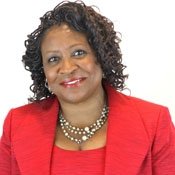 At a Ward 3 candidate forum last week at the Medical Mall, several themes emerged: First, most of the plethora of candidates who are running for Kenneth Stokes' vacated seat had few specific, new ideas to share. Second, Stokes' wife, Larita, must think she has a lock on the seat because she didn't show up to answer questions (although someone scattered her campaign material around). And third, about every candidate talked repeatedly about how getting government grants can help save Ward 3 and solve its problems.
Few of them, however, offered any specifics about such grants, leading this media panel member to wonder how much they actually know about getting grants--or the difficulty in this economy with a shrinking grant (and earmark) pool.
One candidate, however, Beneta Burt, clearly knows a lot about organizing for change, and getting money to pay for it. Burt, the executive director of the Jackson Roadmap to Health Equity Project, told the audience that she had helped more than $5 million to Ward 3 as part of that project. One attendee told me afterward that she had probably brought more money into the district during her short stint in that job than Kenneth Stokes has in the two decades he's held it.
Burt is smart, poised and visionary. She clearly knows that helping this community lift itself up is about much more than introducing unconstitutional youth curfews and requirements for private businesses to post security guards. She understands that the community needs to lift itself up--using help from grants and other governmental assistance to do that. To do that, health of citizens matters, as do jobs and education. Burt worked with former Gov. Ray Mabus on job-training programs; she comes to this position with connections and experience in building alliances outside the ward.
We like that Burt understands that the kind of divisiveness that Stokes, in his worst moments, has sown in the community, which has not helped Ward 3. We get that city leadership, including council members in other wards, and especially Ward 1, do not always have our poorest areas' best interests top of mind. However, the answer to that is not digging into a trench and building walls, and a political fiefdom, between Ward 3 and the rest of the city.
In her recent interview with the Jackson Free Press, Burt said: "We can't exercise politics of divisiveness. It is time for a fresh start in Ward 3. After 23 years, we have an opportunity for Ward 3 to reap the benefits of other wards in the city. It can be a ward where kids are optimistic about opportunities offered them, where residents have access to good health, job opportunities and are contributing to the quality of life in the city."
We like that Burt believes that helping young people, and getting them involved in the community, is a way to keep them away from a life of crime. This sounds simplistic, but too often adults just talk about the problems with youth, while ignoring the potential. We also like her talk about revitalizing neighborhood associations. There are big ideas out there about how to do this well, and we hope and believe that Burt will bring a fresh attitude to this vital effort of community organizing from the street level up.
Burt is also in a prime position to help with smart development in the ward--something that Kenneth Stokes was not great on, considering his bunker mentality and seeming desire to avoid multiracial coalitions to help his ward. Development in Ward 3 is certainly tricky--with gentrification and driving poorer residents out a very real concern. But the ward needs development, and jobs, and reasons for more younger professionals to stay and participate, as well as more good local businesses to keep dollars in the ward.
In her interview, Burt said: "We have new re-investments in Ward 3. The Medical Mall corridor will bring more jobs and opportunities. The Medical Mall is the economic-development engine right here in the heart of Ward 3. The Medical Mall is looking at Housing and Urban Development block (grant) money that comes specifically for the revitalization. We should offer pre-employment training how to get and keep a job. The City Council has a responsibility to make sure these things happen."
Council members also have a responsibility to attend all council meetings and planning sessions, which Stokes was not good at (and his wife may well not be, considering she didn't bother to show up at the Medical Mall forum; not a good sign). Stokes seemed to believe in front-porch diplomacy--which he was good at--but that alone is not enough to lift Ward 3 to where it should be.
We believe that Beneta Burt has both the experience and the passion to help Ward 3 work toward a brighter future. We urge all Ward 3 residents to go to the polls Tuesday, Feb. 14, and elect her to this pivotal seat.