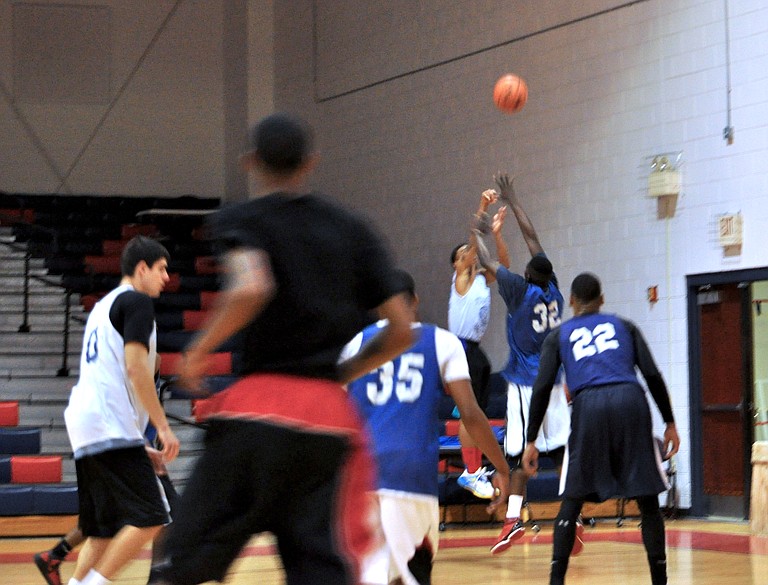 Wednesday, December 26, 2012
The "smalls," as they are often referred to in the sports circle, are nicknamed such because of their small enrollment and the size of the athletic program. Although these teams aren't major competitors for the big dance, many are making small waves in their respective conferences.
The Mississippi College basketball program is well known for its success on the court. It stands out as one of, if not the, state's most prolific small school program.
Under the leadership of head coach Don Lofton, who enters his ninth season at MC and boasts 152-66 during his tenure with the team, the program completed its 22nd consecutive winning season in 2010-2011. However, last season saw MC struggle for the first time since most fans could remember. The team finished 9-16 overall and 7-13 in conference play.
The Choctaws hope to return the program to its previous glory this year, but must replace leading scorer and rebounder Trevon Malone. Junior Brandon Blake is likely to pick up much of the scoring. He averaged 13.4 points per game last season.
The Choctaws are currently 5-4 overall, 2-3 in conference play and ranked fourth in the East division of the American Southwest Conference.
After last year's 16-17 finish and trip to the NAIA Division I National Tournament, Belhaven is looking to build on its success. The Belhaven Blazers are off to a 6-8 overall start under John Aiken, who is in his first year as head coach of the Blazers. Aiken served as assistant coach for the past four years before taking over the reins this year.
Though that record may not look impressive, the Blazers are 3-1 in conference play largely because of the efforts of senior Jordan Butts, who is averaging 16.1 points per game. Butts—one of only two seniors listed on the roster—played in 33 games last season, averaging 8.1 points, 3 rebounds, 2.5 assists and one steal per game. He also played more minutes last year than any returning player.
Juniors Deon Bedford and Curtis Hall are also making major contributions this year averaging 12 points a game each.
Belhaven is ranked fourth in the West division of the Southern States Athletic Conference.
Led by head coach Tim Wise, who is in his now in his 10th season at the college,
Millsaps closed the 2011-2012 season 8-16 and 3-13 in the Southern Collegiate Athletic Conference. Returning starters and captains Nick Cortese and Taylor Meades could be the spark that gets the Majors going this year. Meades led the team in scoring last year, averaging 12.7 points per game. Cortese was second in scoring, averaging 9.9 points per game.
The Majors left the Southern Collegiate Athletic Conference in 2011 and joined with seven other teams to create the new Southern Athletic Association.
This year, the Majors are 2-6 and 0-1 in conference play in their season start. They are ranked eighth in the SAA.
On Oct. 23, seven years after he took over the program, Lafayette Stribling stepped down as head men's basketball coach at Tougaloo College. Stepping into his huge shoes is Stribling's 30-year assistant Harvey Wardell. The Bulldogs are already showing the effects of Stribling's absence. The men's program, which finished the 2011-2012 season 21-9, is 1-8 in this season's start.
Tougaloo is struggling to replace Marquise Mems, who averaged 21.1 points and 6.3 rebounds per game. Senior guard Juan Gray may be the answer. In six of the seven losses, Gray averaged 17 points. He is receiving help from Junior Kadon Day, who scored 20 points and 10 rebounds in the Bulldogs contest against Wiley College.
Tougaloo is currently ranked eighth in the Gulf Coast Athletic Conference.
Last year saw Delta State battle through a tough season and finish 6-2, only winning one conference game. The Statesmen are not off to the best start this season with a 3-5 record, but senior post man Terry Leake Jr. is impressive, to say the least. Leake is leading the team in scoring with 22.5 points per game and 10.9 rebounds.
The Statesmen return only four letterman from last season's squad. One of those returnees is junior point guard Cornel Knight, who was solid in his performance as a sophomore and averaged eight points and 2.7 assists per game. The team is looking for big things out of their incoming 6'9" center Declan Harrick of Australia. At the helm of the Delta State program this year is Jim Boone.
Boone, who is 438-328 in his more than 27 years of experience, boasts a very notable resume. It includes six conference championships, four tournament titles, seven NCAA postseason appearances and two trips to the NCAA Final Four.
Delta State is ranked eighth in the Gulf South Conference.