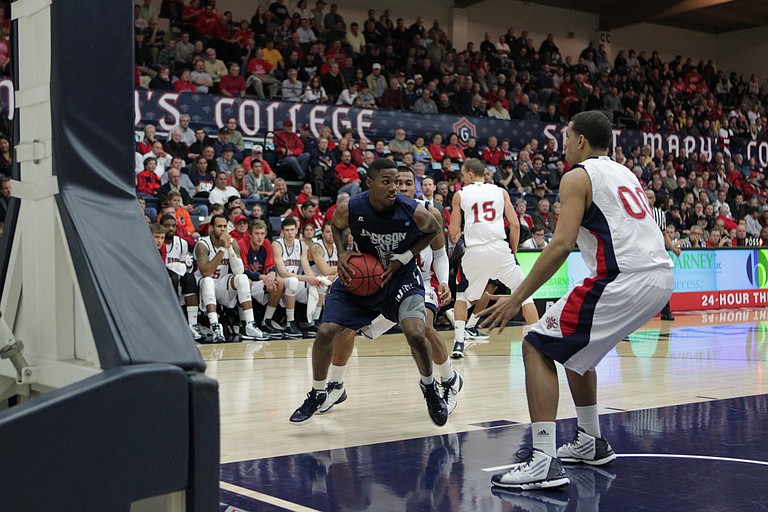 Wednesday, December 26, 2012
College football has left us only bowl games to feast upon, the NFL regular season is beginning to reach its conclusion, and we are thinking about college basketball. Play has already begun around Mississippi as teams have started their nonconference slate.
Some teams, such as Ole Miss, are hoping to use this time to build an impressive resume for the NCAA Tournament. Others, such as Mississippi State and Southern Miss, are looking to gel as a team under a new coach. Others still, like Jackson State, are playing around the country in an effort to raise cash to help sustain their athletic coffers.
Since it looks like we've all survived the Mayan apocalypse, we will soon see how each of these teams do in conference play as they fight for seeding in their respective conference tournaments.
Jackson State Tigers
Head coach: Tevester Anderson
(241-204 overall record/14 seasons,
138-152 Jackson State record/9 seasons, 100-58 SWAC record)
2011-12 season: 7-24 overall, 5-13 SWAC record/8th place, season ended with a 63-60 loss to Mississippi Valley State in the SWAC Tournament
Arena: Lee E. Williams Athletics and Assembly
Radio: 620 WJDX-AM
Last season, Jackson State lost players to injuries like main characters have been left for zombie food during the first two seasons of "The Walking Dead." JSU saw leading scorer and SWAC preseason player of the year Jenirro Bush go down with a torn Achilles tendon, and next up was Christian Williams, who suffered a season ending ankle injury.
Even Kelsey Howard, who was named SWAC Freshman of the Year, played the season with a broken left hand as the Tigers limped to a 7-24 finish. The injury bug didn't just bite Jackson State—it moved in and even took road trips with the team.
This year should be better with Howard and Williams healthy and younger players stepping up. JSU will get even more help when Dundrecous Nelson becomes eligible.
Nelson transferred to Jackson State after being dismissed from Ole Miss following an arrest for possession of drug paraphernalia. Before the Rebels let Nelson go, he was averaging 11.5 points with 20 steals.
Early in the season schedule is brutal for the Tigers, who play 11 straight road games: nine nonconference games and their first two SWAC games when conference play begins. Jackson State and the rest of the SWAC have to play road games against the major conferences for paychecks to keep the athletic program afloat.
Outlook: Currently the Tigers are off to a 1-8 start, but that does not mean JSU is a bad team. Jackson State will begin the season with Baylor (currently a top 25 team) and Saint Mary's (a dangerous mid-major in recent years), plus Texas Tech, Washington and Washington State—all from major conferences.
JSU has two hopes of post-season play: winning the SWAC Tournament for the automatic bid into the big dance or looking attractive enough to earn a bid into the NIT. The Tigers will be battle tested, which should help them in conference play as long as they can stay healthy this season.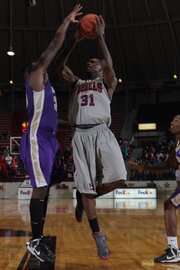 Ole Miss Rebels
Head coach: Andy Kennedy (140-90 overall record/8 seasons, 125-77 Ole Miss record/7 seasons, 54-58 SEC record)
Last Season: 20-14 overall, 8-8 SEC/tied for 6th place, season ended with a 96-93 overtime loss to Illinois State in the first round of the NIT
Arena: C. M. Tad Smith Coliseum
Radio: 97.3 WFMN-FM
It was a typical season for Ole Miss last year with Andy Kennedy as the Rebels head coach. The Rebels posted their fifth 20-win season but failed to reach the big dance.
Last season, Ole Miss played Marquette at a neutral location, Dayton, Kentucky, Tennessee, Mississippi State, Alabama, LSU and Southern Miss on the road; along with Middle Tennessee, Florida and Vanderbilt at home. The Rebels lost each of those games and could only boast a home wins over Miami (FL) MSU, Alabama and LSU and an SEC Tournament win over Tennessee at the end of the year.
All of those losses were to teams that reached the NIT or the NCAA Tournament. Road wins are given more weight by the selection committee and Ole Miss lost seven games on the road against teams that reached the post season.
The NCAA selection committee places a little value on big home wins. Neutral site wins get more weight, but the committee really loves road wins against good teams. Ole Miss failed to have a signature win on the road last season and so they missed the big dance.
This season, the Rebels return four starters led by Murphy Holloway, Reginald Buckner and Jarvis Summers, but the season could hinge on junior college transfer Marshall Henderson. This is a crucial season for Kennedy—Ole Miss has not been to the tournament since 2002 when Rod Barnes was head coach.
Outlook: The SEC is the weakest of all the major basketball conferences and Ole Miss has still not been able to break through to the NCAA Tournament. Last season, the SEC only got four bids to the big dance and Ole Miss was on the bubble until the end of the season.
Ole Miss has played one road game so far and it was a 65-62 loss to Middle Tennessee. The Rebels schedule is not highly front-loaded so big wins on the road in the conference will make or break this teams tournament hopes once again this season.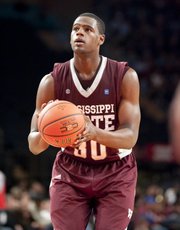 Mississippi State Bulldogs
Head coach: Rick Ray (0-0 overall record, first season as a head coach)
Last season: 21-12 overall record, 8-8 SEC/tied for 6th place, season ended with a 101-96 double overtime loss to UMass in the first round of the NIT
Arena: Humphrey Coliseum
Radio: 105.9 WOAD-FM
No team in the SEC underperformed last season like Mississippi State. The Bulldogs were expected to be a NCAA Tournament team with the players on the MSU roster.
Mississippi State's top three starters last season were Dee Bost, Arnett Moultrie and Renardo Sidney. The Bulldogs also brought in Rodney Hood and Deville Smith in a nice recruiting haul.
After the season, Rick Stansbury decided it was time to retire. At the same time, starters Bost and Brian Bryant exhausted their eligibility, Moultrie and Sidney decided to jump to the NBA, and Hood and Smith transferred. Overall at the end of last season, MSU lost eight players and Stansbury from a team that could have been so much more than they were. Mississippi State hired Rick Ray, an assistant coach from Clemson, as their new coach.
Ray was handed a mess with the roster depleted and needed to rebuild in his first year. Jalen Steele and Wendell Lewis were the only players on the roster with any playing experience from last season and both had limited playing time.
The new coach didn't complain about what he was left with, but rolled up his sleeves and went to work to build the Bulldogs program in his image. Things didn't get any better for Ray when both Andre Applewhite and Jacoby Davis tore their ACL and were lost for the season.
Ray must rely on Steele, Lewis and junior-college transfers Trivante Bloodman and Colin Borchert; and hope Roquez Johnson blossoms in his sophomore season and Gatorade Boys Basketball Player of the Year in Alabama, Craig Sword, is ready to play big-boy SEC basketball as a freshman.
Outlook: Ray has his work cut out for him this season with all the departures from last year's team. He didn't get much help with early injuries or an early schedule that featured games against North Carolina, Marquette, Texas and Providence, all of which resulted in losses.
This season will be a major success if Ray can get this team into the NIT at the end of the year. It will still be an achievement if he can keep the Bulldogs from finishing at the bottom of the league.
More than likely, MSU will finish without making the post season and the bottom half of the league but, as long as this team shows improvement each game, Ray will have plenty to look forward to next season.
Ray will be a winner in my eyes if he can recruit as well as Stansbury did, but keep players from leaving the program like they did under Stansbury. As the season continues, Mississippi State fans should look to see if this team plays hard and develops each game, and if Ray doesn't fade as the losses more than likely mount.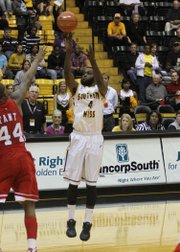 Southern Miss Golden Eagles
Head coach: Donnie Tyndall (144-89 overall record, first season at USM)
Last season: 25-9 overall, 11-5 C-USA record/second place, season ended in a 70-64 loss to Kansas State in the NCAA Tournament
Arena: Reed Green Coliseum
Radio: 105.1 WQJQ-FM or 620 WJDX-AM
Southern Miss finally reached the NCAA Tournament last season for the first time since 1991. The Golden Eagles gave their fans a season to remember and afterwards head coach Larry Eustachy jumped ship to Colorado State after perhaps his best job in eight seasons in Hattiesburg.
USM brought in Donnie Tyndall, from Morehead State, who did a solid job at the mid-major in the Ohio Valley Conference. During his six seasons leading Morehead State, his worst finish in the 12-team conference was seventh place, during his first season.
Tyndall has had to replace Darnell Dodson, Maurice Bolden and Angelo Johnson, who all exhausted their eligibility, and LaShay Page, who transferred back home this year to South Carolina to be closer to his 5-year-old daughter.
This season the Golden Eagles will turn to Neil Watson and Jonathan Mills to provide on-the-court experience. Southern Miss also hopes former junior college transfer Rashard McGill develops this year.
USM needs current junior-college transfer Michael Craig and Dwayne Davis (who sat out last season) to give this team big production quickly. Southern Miss has to have Watson, Mills, Davis, Craig and McGill carry this team this year.
Last season, Southern Miss won games by playing scrappy defense and making games ugly by causing turnovers and getting stops. The Golden Eagles weren't pretty to watch, but they were effective at getting wins.
Outlook: Eustachy won 19 or more game in five of his final six seasons at Southern Miss and three straight 20-win seasons to end his time in Hattiesburg. Tyndall will have some work to do to keep those numbers going.
But, Memphis dominates Conference USA, and everyone else is playing for second in basketball. It is not like the conference is really top heavy. Many consider Marshall to be the second-best team in the conference, and UCF is ineligible for the conference tournament and might have challenged the Thundering Herd for the second spot overall.
At this point in the season, SMU, East Carolina, Houston and Tulane have put together nice records (by teams not named Memphis). It is not like they have built their records by beating the toughest competition.
Southern Miss built an early 6-0 record before losing three straight road games against New Mexico State, Arizona and Louisiana Tech. The Golden Eagles played tough in each of their losses and could have upset a ranked Arizona team before falling late.
This season will be pretty successful if Tyndall can lead this team to the NIT at the end of the year. If Tyndall gets the Golden Eagles in the big dance somehow, build a statue of him outside Reed Green.
More than likely this will be a slight rebuilding year for Tyndall. Next season the expectations should be increased on this program.