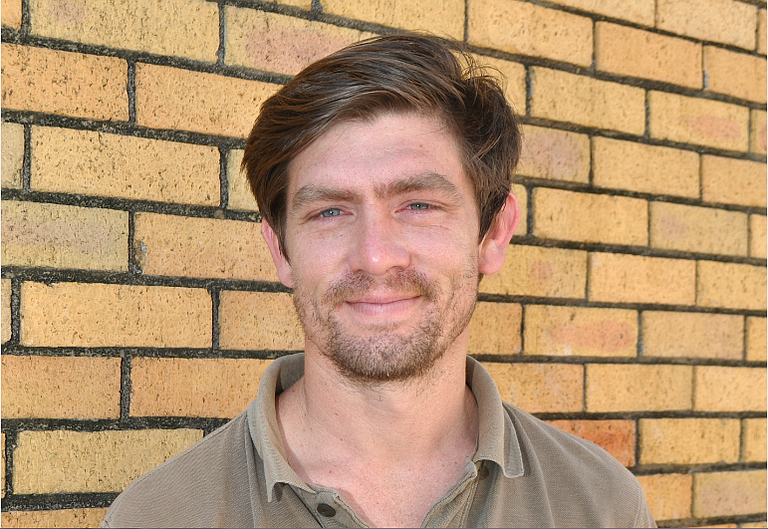 Wednesday, December 12, 2012
When it comes to advice for local musicians, Cody Cox is one of the best guys to go to. He plays in the bands Furrows and Liver Mousse­—both of which placed in multiple categories in the 2012 Best of Jackson awards—and owns Elegant Trainwreck, a local record label and booking agency.
Cox, 33, has lived in the Jackson area since 1999, when he enrolled at Mississippi College to earn a bachelor's degree in English with a minor in math, and a master's in English education.
What are your tips for those wanting to be successful musicians in Jackson?
Work and self-promotion—those are probably the two biggest things that a lot of people lack. You have to let people know you're doing it. If you're content just doing it in your living room, then fine. But if you want to go past that, you're going to have to tell people. Music is so available now that no one is going to come knocking down your door to hear the stuff you created—you're going to have to show people—book shows, talk to other bands, join forces, build a community, that sort of thing.
What do you suggest for people who want to be on a record label?
It goes back to self-promotion and getting your name out there, especially in Jackson. There is, or (is) starting to be, a real community of bands and musicians, and they play together. The biggest thing is joining forces—that sense of community. But if you can pay for it yourself, that's fine. There's no other person to talk to; you have a little freedom. Once you sign, things have to be more community-based. You have to talk to them and run things by them. Then you get into paperwork and into who gets what cut of the money with record sales and shows, and who pays for what up front. Is the label going to pay for T-shirts? Are they going to pay you back?
I'm still figuring a lot of it out myself. … I try to keep it as black and white as possible. … I'll front the money for these projects to get out there, but I've got to recoup my costs, too, so then we talk about percentages of sales. … That goes for any label—Esperanza (Plantation, a small local record label) all the way to Capitol Records. They front the money, you put out a record, and if you don't deliver, you basically owe them all this money.
What's it like to start a record label?
It's fun because when I first started playing music here in Jackson, there wasn't anything Jackson-based or local. Your only hope was to possibly get signed to some larger, independent record label way off somewhere. And the odds of someone from Jackson getting out at that point were almost nil. Thankfully, with some of the bands from Oxford like Dent May, Deadgaze and Bass Drum of Death, and Fat Possum (Records) up there, there are more eyes being focused on Mississippi, which is good.
On the downside, it's kind of scary, mainly because I don't want to screw anything up. I really don't know what I'm doing. I'm basing everything I do on past experiences and mistakes and just from gleaning what I can from anybody else who is involved with music or business side of it as well. Chaney (Nichols) from Esperanza is always good to talk to. People who are business people who love music are always good resources.
For more information, visit elegant-trainwreck.com.