Wednesday, August 29, 2012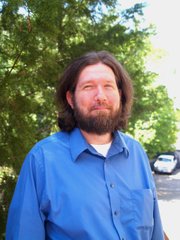 The youth movement is in full effect in the NFL. With Russell Wilson starting for the Seattle Seahawks, 10 of 32 teams are starting a rookie or second-year quarterback.
Thursday, Aug 30
College football (6-9 p.m. ESPN): South Carolina opens its season on the road against a tough Vanderbilt team to kick off the 2012 college football season.
Friday, Aug 31
College football (7-10 p.m. ESPN): Small school powerhouse Boise State, in rebuilding mode, faces a Big-10 contender in Michigan State. ... High School Football (7-9:30 p.m. CSS): Hoover (Ala.) faces one of the best football programs in Mississippi, South Panola.
Saturday, Sept 1
College football (2:30-6 p.m. ABC or ESPN2): Southern Mississippi kicks of its season with a tough test on the road against Nebraska. ... College football (6-9 p.m. FSN): Mississippi State begins 2012 play hosting Jackson State.
Sunday, Sept 2
College football (2:30-6 p.m. ESPN): Kentucky represents the SEC against Big East team Louisville for Kentucky bragging rights.
Monday, Sept 3
College football (7-10 p.m. ESPN): A big ACC matchup sees Georgia Tech head to Blacksburg to face Virginia Tech.
Tuesday, Sept 4
MLB (6-9 p.m. ESPN): It's a big AL East game as Tampa Bay Rays, four games away from first place, hosts the division-leading New York Yankees.
Wednesday, Sept 5
NFL (7:30-11 p.m.): The 2012 NFL season starts with a bang as the defending Super Bowl champion New York Giants face their hated rival the Dallas Cowboys.
All the starters are sitting for week four of the NFL preseason, but if you want to watch the New Orleans Saints, check out their game against the Tennessee Titans (Aug. 30, 6-9 p.m.) on WUFX.