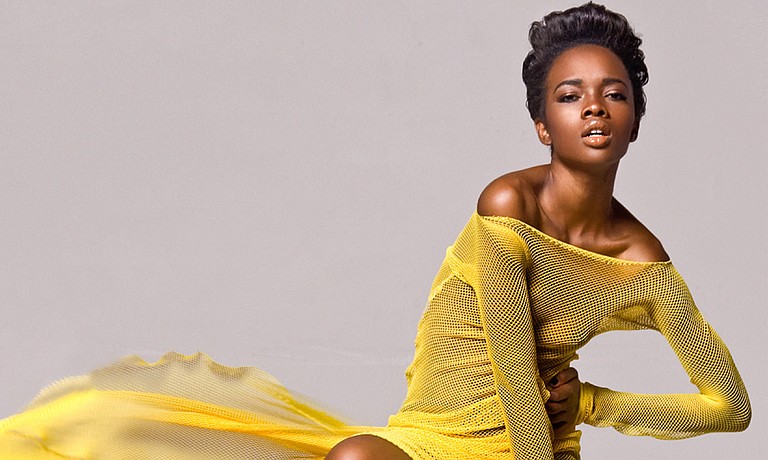 Wednesday, August 29, 2012
Model Chanelle Renee is more than just a pretty face. Renee is also a graphic designer, creative director and design editor. In the fashion world, she is a casting director, photo editor and a fashion blogger.
Most importantly, Renee is a trainer and mentor for young, aspiring models. "I want to create real opportunities for models trying to break into the game," she says.
Renee says she can remember doing the catwalk back when she was in kindergarten. "Or at least what I thought was the catwalk," she says with a laugh.
Without proper guidance, Renee says she wouldn't have made it. Early in her career, she commuted from Jackson to New Orleans four days a week for runway practice. But the hard work has paid off. Earlier this year, she worked on the Runway of Love fashion show, hosted by actress Vivica A. Fox, and the Stamp the Runway fashion show, both in Jackson.
Renee also went on to rip the runway in "The Summer Dolls of Saint Wobil" spring-summer fashion show during New York Fashion Week last September.
Although born in Augusta, Ga., Renee considers herself a Jackson girl. The 26-year-old graduated from Murrah High School in 2004 and received her bachelor's degree from Mississippi College in 2009.
After her first professional photos, taken with friends when she was 19, Renee got her big break a year later--the opportunity to work under local stylist J. Bolin and as an assistant and photo editor to photographer Will Sterling.
Now, Renee also handles casting calls for events and works with Denim Magazine as a creative director and design editor. She manages modeling networking organization, The Chanelle Renee Project (chanellerenee.com), to help give young models a boost.
"The project started out as a blog in 2010 offering advice to models trying to break into the game from different industry professionals," Renee says.
She also runs a model management company, The Renee Agency and, through the CRP, offers a modeling boot camp to train models. "The boot camp is a one-day, 13-hour event, filled with modeling exercises, runway and make-up tips and a photo-shoot challenge, where aspiring models have an opportunity to compete for awards and prizes," Renee says.
"The grand prize winner gets a non-exclusive contract with the Renee Agency and a spread in Denim Magazine."
Working and networking in California this summer, Renee landed a role in an upcoming music video for pop artist P!nk and a gig in an Old Navy ad campaign.
In Los Angeles, she has the opportunity to expand her network of professionals, including film directors, producers, actors and actresses, and musicians. But Renee says she cannot wait to get back home and continue her work to develop young models in the Jackson area. She's planning a fashion show event this fall.