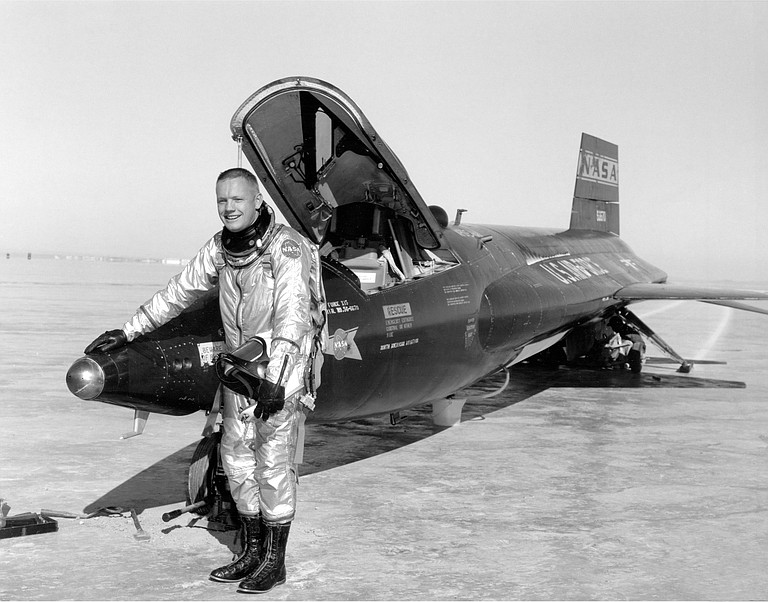 It's unfortunate that the death of Neil Armstrong, the world's first man on the moon, has been overshadowed by the news of Isaac, a tropical storm that has the potential to become a hurricane.
The Apollo program, which included the July 1969 moon mission that made Armstrong and Buzz Aldrin the first humans to make a lunar landing, helped raise the profile of the National Aeronautic and Space Administration and grow the agency.
Armstrong grew up in the west-central Ohio town of Wapakoneta and earned bachelor's and master's degrees in aerospace engineering at Purdue University and the University of Southern California.
In the late 1950s, Armstrong started flying military space planes. In 1962, he applied to join NASA's Apollo program. On July 20, 1969, Armstrong commanded the Apollo 11 moon landing. The program cost a total of $23.9 billion.
His first words after the feat are etched in history books and the memories of the spellbound millions who heard them in a live broadcast.
"That's one small step for man, one giant leap for mankind," Armstrong said. He insisted later that he had said "a'' before man, but said he, too, couldn't hear it in the version that went to the world.
Armstrong, who had bypass surgery earlier this month, died Saturday at age 82 from what his family said were complications of heart procedures. His family didn't say where he died; he had lived in suburban Cincinnati.
"As long as there are history books, Neil Armstrong will be included in them, remembered for taking humankind's first small step on a world beyond our own," NASA administrator Charles F. Bolden Jr. told the New York Times.
The Associated Press contributed to this story.