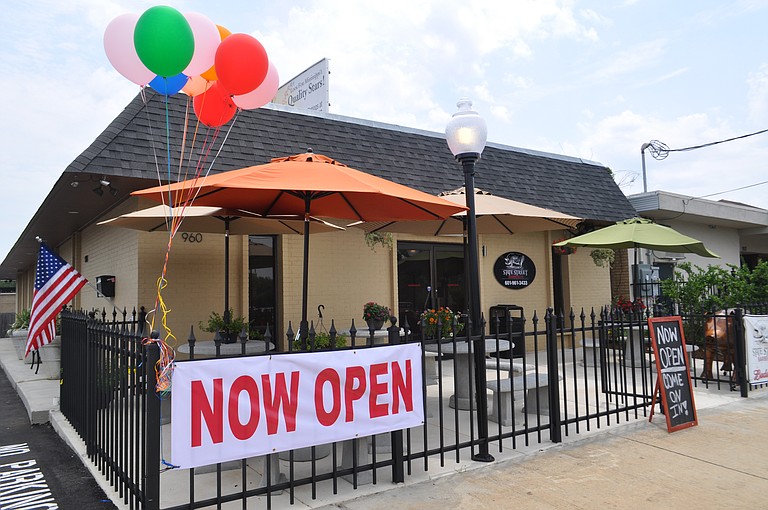 Wednesday, August 22, 2012
Any lover of Memphis-style barbecue knows the first rule of a good barbecue joint is judged with the nose. Standing anywhere in the vicinity of the restaurant should leave no question as to the validity of barbecue's most telling trait.
That's why it is always perplexing when after entering the restaurant, the customer is left with the question: Where's the smoke?
State Street Barbeque opened Aug. 15 near the corner of State and Fortification streets. After I tried several of the meats they have to offer, the question of smoke, which many barbecue connoisseurs consider vital to good barbecue, still hung in the air.
That's because owner L. Allen Langford chose to go with applewood to smoke his meats, instead of hickory, the tradition in barbecue from Memphis to East Texas. Head further west in Texas, or to the Carolinas on the east coast, and you'll find pit bosses using other woods like oak, mesquite and pecan, all of which give a distinct, heavy aroma and flavor to the meat.
Maple and fruitwoods like applewood and cherry provide a much-milder, often-sweeter taste to the meat. Langford said he made his decision in part because he didn't want to go home coughing up hickory smoke every night.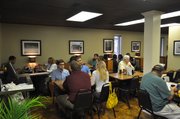 "Hickory can be overwhelming. We like to let the meat speak for itself," Langford said.
Langford's home recipe of spices on his St. Louis-cut pork spare ribs is a unique, impressively flavorful mix, and the ribs were cooked to near perfection, leaving just enough firmness for the meat to stay on the bone until eaten. Why State Street Barbeque left cutting the rack of ribs to the customer was perplexing, considering those who have spent little-to-no time dividing racks of ribs can quickly become frustrated by hitting bone with the provided plastic knife.
The most impressive meat on the menu was the beef brisket. Langford said he smokes the meat for about 14 hours, which is required to turn the hunk of cow's breast from extremely tough to melt-in-your mouth tender. The salty mix of seasoning State Street Barbeque puts on the brisket leaves little reason for sauce or longing for a stronger taste of smoke.
The pulled pork, however, is a different story. The meat made famous world-wide on hickory-filled pits across Tennessee and Mississippi leaves the customer begging for flavor. Langford's practice of using applewood adds little to the meat, requiring customers to dowse it in State Street Barbeque's homemade sauce.
Saturating pork in sauce is definitely not a bad thing, and Langford has created a fabulous sauce. Not-too-sweet, mildly spicy with a perfect touch of tang, the sauce is the result of months of trial, literally thousands of experimental recipes and teamwork with friends at Panola Peppers, of Lake Providence, La., Langford said. Along with the beef brisket, the sides (try the fried okra and mac-and-cheese), the sauce is the star of this restaurant.
Sauce, however, should not be a requirement to enjoy good barbecue. Pre-cook spices and unquestionable smoke flavor are key elements, to which sauce can build the final framework for barbecue that will keep customers coming back.
There is one certainty about State Street Barbeque: It offers something different in a region where most barbecue is strictly hickory-smoked. So if you're looking for a new take on all-things barbecue, and a cold beer to wash it down, there's a new place in town.