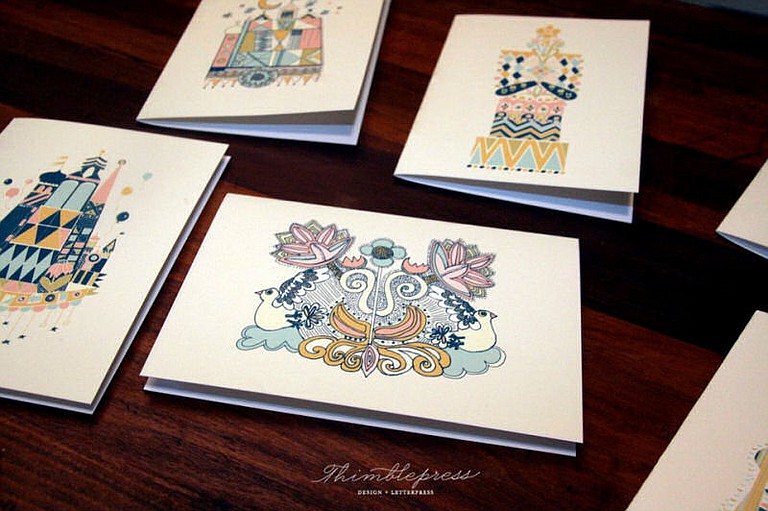 Wednesday, August 22, 2012
Miranda Jordan got a diagnosis of Hodgkin's lymphoma, a cancer of the lymph nodes, in December 2003. At one point, she was so sick that she thought she might not make it. Her doctor began looking for clinical trials for her. She went through chemotherapy and radiation treatment at St. Dominic's, and, when that did not work, she underwent stem cell treatment at University of Mississippi Medical Center. In spite of it all, Jordan was determined to not give up.
"I promised myself in that hospital, 'If I could just get out of here, I will start doing all the things I always said I would do,'" Jordan says. Several years later, she is in remission and making good on her promise while making Jackson a more beautiful and pet-friendly place.
Jordan is in charge of the Mississippi Craft Show, which combines her passions: arts and crafts and animals. The 100-percent handmade craft show will feature pieces from artists across the state and is only open to Mississippi artists. All the proceeds benefit the Madison Ark, or Animal Rescue Kennel. Although several veteran craftspeople will be featured, the show is geared more toward newcomers.
"We are specifically choosing people that are totally inexperienced but would like to have a go," Jordan says.
Besides receiving the proceeds from the event, the Madison Ark will also have a booth set up for patrons to adopt or foster an animal. Earlier this year, the kennel lost its building after the city did not renew the lease. Jordan and her partners, Angie Saathoff, Hart Koller, Kacee Mott and her husband, Keith Armstrong, began working on the craft show fundraiser for the Madison Ark before it lost its building. Now, the show's proceeds will help the Ark find a new facility.
Australian-born Jordan has always had an interest in arts and crafts. She enjoys painting and creating jewelry. Her favorite type of jewelry to make is what she calls a "reliquary pendant" which is a combination of resin pendants. While growing up, she sold some of her work in a local boutique in Tasmania. Her dedication to art is so great that even while she was sick in the hospital, she found the energy to practice her craft. "Every day that I was well enough, I would paint and draw something for the nurses," she says.
Jordan also found a great love in helping animals. She considered a career as a veterinarian, but couldn't handle seeing animals dying. As she grew older, she had bigger dreams. "I had this idea of building this incredible shelter," she says. Without the funds to build one of her own, Jordan decided to volunteer with the Madison Ark. Now the craft show brings her two interests together for a good cause.
For less-experienced artists who would like to display work but feel they do not have enough artwork—or are nervous about starting out alone—the craft show has an option called "booth buddies," which allows craftspeople to share a booth with a friend.
Vendors will sell a variety of artwork during the craft show including jewelry, stained glass, paintings, pottery and mixed-media art. Prices for the art start at $5.
The Mississippi Craft Show is Aug. 25 and 26 at the Mississippi Trade Mart (1200 Mississippi St., 601-354-7051). Admission is $5 each day, or present Saturday's ticket on Sunday for a discounted entry fee of $2. Show hours are Saturday 9 a.m. to 7 p.m. and Sunday 11 a.m. to 4 p.m. For more information, visit mscraftshow.com or call 601-790-0654.