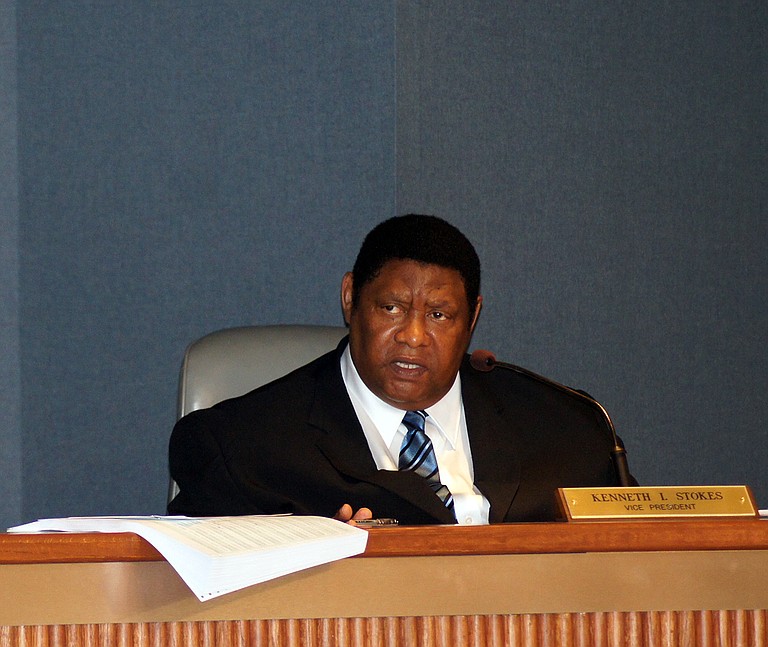 JACKSON — Still reeling from the invention of skinny jeans, the belt and suspender industry worldwide received another huge blow as the Hinds County Board of Supervisors declined to implement a ban on sagging pants.
The board voted 3-2 to drop a proposed ordinance that would impose $5 and $10 fines for the first and second offenses for anyone wearing their pants at an objectionable level. District 2 Supervisor Doug Anderson, who returned to the regular meeting after a long illness, joined the ordinance's sponsor, District 5 Supervisor Kenneth Stokes, as the lone voices of support for the measure.
Board President Robert Graham, along with District 3 Supervisor Peggy Hobson-Calhoun and District 4 Supervisor Phil Fisher, voted against the ordinance.
Hobson-Calhoun, who indicated at the Aug. 6 public hearing on the issue that she had changed her mind from supporting the ban to opposing it, called sagging a fad that she dislikes. However, she voiced concern about the future employment prospects of young people who have the blemish of a sagging pants conviction on their records.
"If you want to help a kid stop sagging, I would suggest you walk up to that kid and talk to that kid," or offer to become a mentor, Hobson-Calhoun said before the vote took place this morning.
She added that the ordinance is unnecessary because most schools enforce dress codes that prohibit sagging. Stokes interjected that the government should be the primary policers of fashion instead of education officials.
"We're the big boys, not the schools," Stokes said.
Supervisors permitted just one person to speak on the proposal, citing the public hearing that took place two weeks ago. Charles Brenner, a Hinds County resident and member of the American Civil Liberties Union, spoke in support of the ban saying "showing your underwear is not right" and that officials must "send a signal to the lawless element of our society."
Fisher suggested the penalties be tougher and that the sheriff's department submit monthly reports to the board about the number of citations deputies issue for sagging, but did not offer his own amendment to Stokes' ordinance.
The lone Republican on the five-member board--and aggrieved that his position on the subject aligned with the ACLU--Fisher said the solution to any perceived societal problems that result from sagging lies with adult guidance and leadership.
"We're delving into something that the government should not get into in terms of personal preferences," Fisher said.
Earlier in the meeting, Hobson-Calhoun called for the development of a countywide ban on texting while driving. Graham, the board president, called such a ban long overdue.